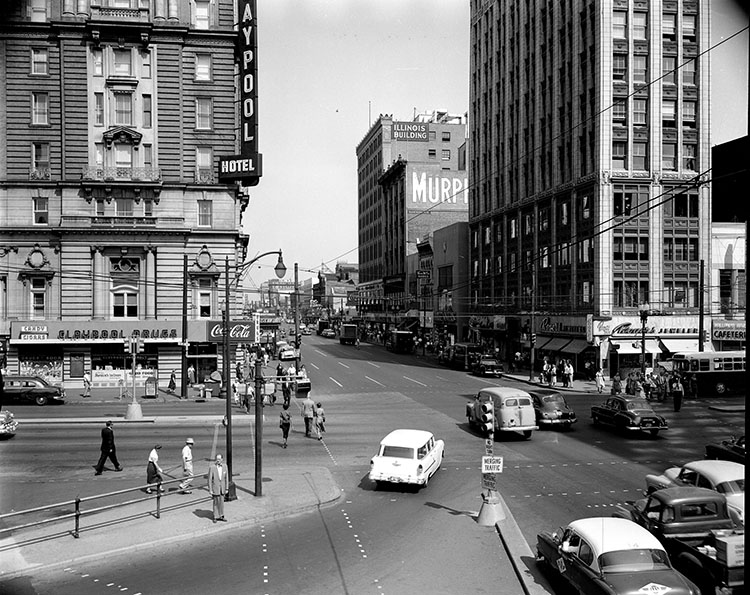 The Claypool Hotel, at left, opened for business in 1853 at the northwest corner of Illinois and West Washington streets. It operated for more than a century, with this photo taken on Sept. 21, 1955. In 1969, just a couple of years after a renovation, a fire in a utility room—and the subsequent water used to fight the blaze—caused significant enough damage that the owners decided to demolish the building. The site was a parking lot until Melvin Simon & Associates (now Simon Property Group) opened Claypool Court and the Embassy Suites there in 1985.
Sources: Indiana Historical Society, HistoricIndianapolis.com
The photo is courtesy of the Indiana Historical Society and is part of the Larry Foster Collection. More images are available at images.indianahistory.org.