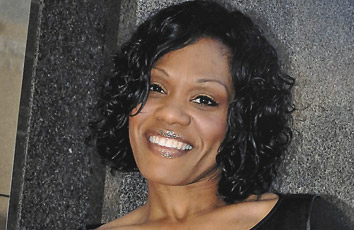 Indianapolis City-County Council member Maggie Lewis has been named the CEO and executive director of Boys & Girls Club of Indianapolis, the not-for-profit announced Monday.
Lewis, 46, who has been on the council since 2008 and currently represents District 10, will be responsible for the strategic direction and operations of BGCI effective Monday. She will remain as a city-county councilor, which is a part-time position.
She succeeds Edie Olson, who has been serving as interim executive director since November after the departure James "Rick" Whitten. Whitten was executive director for 12 years and then stepped away to pursue new opportunities, according to BGCI.
"It is an honor and privilege to have been chosen as the next leader of the Boys & Girls Clubs of Indianapolis," Lewis said in a media release. "I am excited to have the opportunity to impact our community and the lives of the nearly 7,300 underserved youth who utilize Boys & Girls Clubs of Indianapolis."
BCGI runs five facility-based clubs and eight school-based sites, providing programs for career exploration, citizenship, leadership, the arts, and health and fitness.
Lewis has experience leading not-for profits. She has served as executive director of the Indianapolis-based Dove Recovery House, where she raised the profile, performance and bottom line of the organization, and as chief operating officer at the Hoosier Veterans Assistance Foundation (HVAF), overseeing programming and fundraising efforts.
Lewis most recently worked for Indianapolis-based Centaur Inc., which owns and operates Hoosier Park Racing & Casino in Anderson and Indiana Grand Racing & Casino in Shelbyville. Her title was director of quality assurance and community outreach.
After three and a half years, "she felt her assignment was up, and an opportunity came for her to move back into the not-for-profit arena, which is her passion," said Denise Herd, a spokesperson for Lewis.
Las Vegas-based Caesars Entertainment Corp. is in the final stages of buying the two gaming facilities, awaiting approval from the Indiana Gaming Commission.
Lewis was the first woman to serve as president of the City-County Council, elected to her first term as president in 2011. She was ousted in a coup led by fellow Democratic councilor Stephen Clay in January. Clay then was replaced by Vop Osili  in February after another uprising.
BCGI representatives did not immediately respond to a question from IBJ about Lewis' compensation. In 2016, Whitten received about $126,000 in compensation from the organization and related groups, according to the most recent public tax filings.
Please enable JavaScript to view this content.