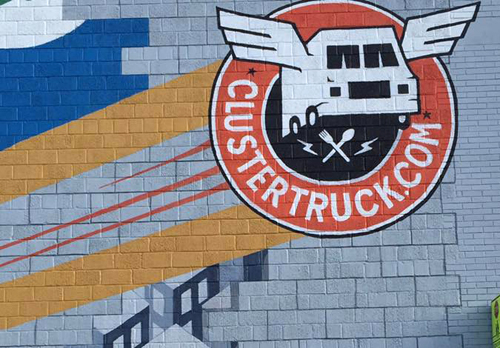 Indianapolis-based food-delivery startup ClusterTruck is investing $1.4 million in its local operations and new downtown headquarters, in addition to planning to add 125 jobs by the end of 2022, according to its filing for state tax credits.
Founded in 2016 by Chris Baggott, ClusterTruck prepares meals in its own kitchen at 729 N. Pennsylvania St. and uses its own drivers to deliver them within 10 minutes of being cooked.
ClusterTruck is expanding operations by moving from the Circle Tower on Monument Circle, where Baggott operated Compendium Software LLC, to the newly renovated 12-story J.F. Wild Building at 129 E. Market St. Baggott also was a co-founder of Indianapolis-based ExactTarget Inc., which Salesforce.com bought in 2013 for $2.5 billion.
ClusterTruck in October agreed to take the entire seventh floor, or 4,761 square feet, of the J.F. Wild Building and is spending nearly $1.4 million on the buildout and bolstering its local operations, according to its incentive agreement with the state. The company also is planning to add 125 workers to its existing employee base of 84 by the end of 2022.
The Indiana Economic Development Corp. has offered ClusterTruck $1.5 million in tax credits based on its job creation plans. The credits are conditional, meaning they can't be claimed until employees are hired.
The new jobs will pay a minimum of $11.55 per hour, according to the state agreement.
ClusterTruck's chief financial officer, Steven W. Fouty, couldn't be immediately reached for comment. But in October he explained why the company chose to move to the J.F. Wild Building.
"It really came down to the location, the tech feel, and the ability to make the space at J.F. Wild our own," he said in a press release.
Besides Indianapolis, ClusterTruck operates in Cleveland and Columbus, Ohio, in addition to Denver, Kansas City and Minneapolis.
Please enable JavaScript to view this content.