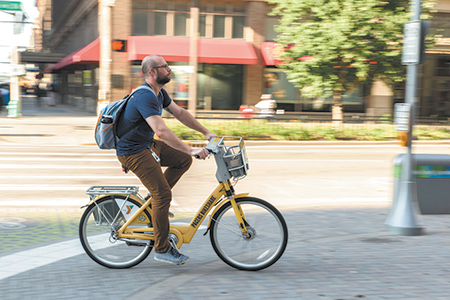 A new local effort aims to use technology to solve a long-standing challenge: improving residents' access to reliable transportation.
Led by the Central Indiana Community Foundation, a group of business and civic leaders is working to develop what it calls the Central Indiana Personal Mobility Network.
The effort is in its early stages, and many details have yet to be worked out. But the general idea is to use technology, including a smartphone app and other tools, to make it easier for people to use IndyGo and other local transportation options, including Blue Indy electric-car sharing, Indiana Pacers Bikeshare, Uber, Lyft and other still-emerging options.
IndyGo says it supports the project because it will help boost bus ridership. Other Mobility Network partners say the project will also have a wider impact: improving economic opportunity for residents throughout the city.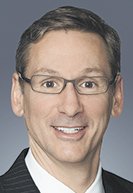 Linebarger
"Indianapolis, like other communities, has struggles being inclusive in our growth," said Cummins Inc. CEO Tom Linebarger, who chairs the mobility network's corporate advisory committee.
If people have more mobility options, Linebarger said, more people can benefit from the job growth and opportunities available in the city's economic hot spots.
"If we can spread out those [opportunities] and include more people, I think Indianapolis becomes a lot stronger city, and transportation is an important part of that," he said. "It's a real opportunity for the city."
Someone who misses the bus to work, for instance, could use the app to get real-time information about when the next bus will arrive—or to call for an Uber or Lyft ride, or to locate the nearest Pacers Bikeshare station, if the wait for a bus is too long. Individuals could also use the app as a single place to pay for a trip that might include multiple modes of transportation.
Currently, each of these services has its own website and/or app. Payment options vary among transportation providers, and no single site lets travelers compare routes and schedules.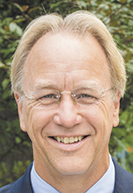 Payne
"It's expecting too much from a consumer to piece it all together," said CICF's CEO, Brian Payne. He chairs the mobility network's executive committee, whose other members represent the Indy Chamber, Indiana University Health, Copper Mountain Technologies, the city of Indianapolis, IndyGo and the Central Indiana Corporate Partnership.
RDG Strategies LLC principal Ron Gifford, whom CICF tapped as project manager for the personal mobility effort, added: "The goal is to create an integrated network where a person can easily know the transportation options available to them to get from Point A to Point B."
IndyGo upgrades
The project will dovetail with IndyGo's planned new payment system, which the bus system plans to launch next year to coincide with the opening of its Red Line bus rapid-transit service. That system will allow riders to pay fares via their smartphones, an upgrade from the current payment system in which riders must buy magnetic-stripe paper tickets or pay onboard with cash.
The technology behind IndyGo's new payment system will allow it to link with accounts from other mobility providers, said Bryan Luellen, IndyGo's vice president of public affairs. "We're developing infrastructure that other people can plug in to."
Even as IndyGo improves its bus service, Luellen said, the reality is that many Marion County residents still won't have easy access to transit. The system is set up to provide service to the densest corridors of the city, which means some areas are miles from the nearest bus stop. On the south side of town, for instance, bus service is mostly concentrated between U.S. 31 and Emerson Avenue.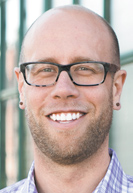 Luellen
"From our perspective, the opportunity is to reach people and destinations that aren't located on transit lines, and bring them into the transit network," Luellen said. "Let's say, for example, somebody is living three miles from the nearest bus rapid transit stop. There's a significant opportunity for us to help identify solutions to get people to that transit stop."
CICF's Payne said it's too early to say how much developing the mobility network will cost. But the effort has already attracted some financial support.
CICF has donated $135,000, most of which has been spent on consulting fees for Gifford and others. Indianapolis Power & Light kicked in $10,000, and Cummins is considering a financial contribution in an amount not yet specified.
The group has also applied for federal support through a new On-Ramp program developed by the Federal Transit Administration in partnership with the Shared-Use Mobility Center, a Chicago-based not-for-profit. The program, established in February, will award up to six recipients a year in free consulting services to help create a mobility network business plan.
A funding announcement is expected within weeks.
If the mobility network isn't selected for this program, its supporters say they intend to move forward, anyway. They acknowledge that, without the federal support, progress might be slowed as they seek alternative funding sources.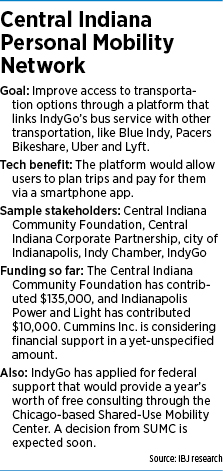 Burgeoning interest
Indianapolis isn't alone in its efforts to tackle mobility difficulties.
Helsinki, Finland, is considered the world's leader in mobility efforts. That city's public transportation system includes bus, tram, subway and ferry service, and users can access all those services with a single ticket.
In the United States, the FTA in 2016 awarded a total of $7.9 million to 11 recipients working on technology-driven transportation projects. Funding recipients for that program, called the Mobility on Demand Sandbox Program, included transit systems in Phoenix, Los Angeles, San Francisco, Dallas and other areas.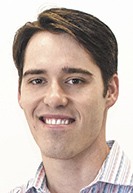 SerVaas
"Mobility's changing in a significant way," said Peter SerVaas, president of Indianapolis-based DoubleMap, which provides technology-based services for municipal transit providers and other fleet managers.
Interest in mobility has exploded over the last decade, SerVaas said, for various reasons. Private providers like Lyft and Uber have come on the scene, autonomous vehicle technology is advancing, passengers expect more seamless services, and automobile manufacturers are working on their own mobility projects so they don't get left behind.
Even though it's a hot topic, SerVaas said, creating a seamless mobility system is not easy. The market is made up of many small providers that focus on specific tasks like payment processing or scheduling. Getting all of these providers' systems to work together is a struggle.
"There's just friction when you have smaller players in a fragmented market," he said.
The mobility network's supporters say they know many challenges lie ahead.
One of the more obvious: How do people access the mobility app if they don't have a smartphone, or a bank account or credit card that can be linked to their account?
IndyGo says its payment system will provide options for those situations.
For other parts of the system, Gifford said, the mobility network might offer a call-in phone line, or provide free smartphones.
"All these things are on the table and have to be on the table as we sort through what this thing looks like at the end," he said. "We've identified a lot of the questions, and now we are beginning to ask, 'What are the right answers?'"•
Please enable JavaScript to view this content.