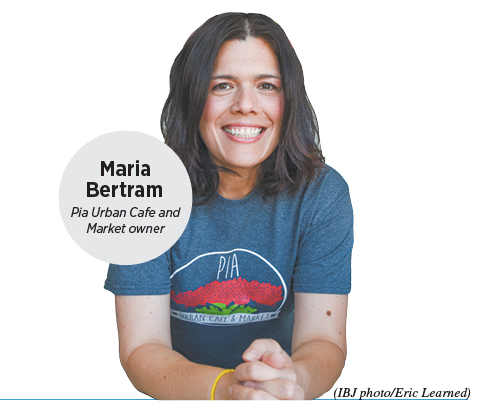 Welcome back to the IBJ Podcast. This week's themes are revival and reclamation.
Maria Bertram had a great career as an engineer for Eli Lilly and Co., so why did she decide to chuck it and open a small cafe in a distressed neighborhood? She had two goals: support the forces fighting to revive Englewood Village on the near-east side of Indianapolis and provide jobs for women who had hit bottom and were fighting to regain independence.

Click the "play" button above to learn more about Bertram and Pia Urban Cafe & Market. IBJ will have a new podcast every Monday morning. You also can find the IBJ Podcast via iTunes.
 
Please enable JavaScript to view this content.