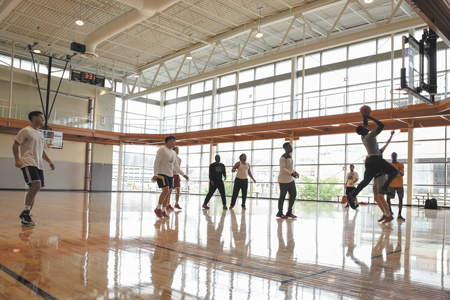 The YMCA of Greater Indianapolis has been on a growth spurt the last decade. And now, with 12 facilities, it is one of the largest corporate chapters in the country.
The surge started in the suburbs surrounding Indianapolis, with the Witham Family YMCA opening in 2010 in Lebanon and the Hendricks Regional Health YMCA opening in 2011 in Avon, then turned to the core of the city.
The YMCA at City Market opened in 2011, followed by Avondale Meadows YMCA in 2013 and the Irsay Family YMCA at CityWay in 2015.
When the OrthoIndy Foundation YMCA opens later this year, it will be the sixth facility to open since 2010.
Altogether, the projects have cost the YMCA more than $73 million, and the construction has been funded primarily through two successful back-to-back capital campaigns that started in 2007. The second campaign, which had a goal of raising $35 million, is wrapping up now after generating slightly more than the target amount.
"I think one of the reasons we've been able to grow at a fairly rapid rate has been because we have been in a constant capital campaign for the last 10 years," CEO and President Eric Ellsworth said. "We've never taken our foot off the accelerator."
The local YMCA now ranks as the 19th-largest of 850 U.S. associations, and its membership has grown 34 percent since 2010—from nearly 116,000 to about to about 155,000.
The building spree—and fundraising push—is expected to continue. Ellsworth said the goal is to have a facility within a 15- to 20-minute drive of everyone in the organization's seven-county service area.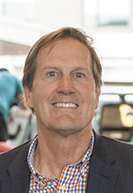 Ellsworth
"It's a rare thing when people will drive 20 minutes or more to utilize a facility on a regular basis," Ellsworth said. "So we knew we had to be closer to people where they were."
Next up is the $35 million facility in Westfield that the YMCA has proposed in conjunction with Westfield Washington Schools. To help fund the Westfield facility, a $15 million capital campaign is kicking off.
"A key point in this is, we still have to raise the money," Ellsworth said. "I want to be clear about that. That has to happen."
The YMCA is also in the preliminary stages of looking for land in Johnson County.
"Beyond that, we're just going to see what emerges," he said.
Always fundraising
When the first capital campaign kicked off in 2007, Ellsworth hoped the anticipated $25 million would cover the construction of several projects, including a new facility in Pike Township.
The group had opened a temporary location in Pike Township in 2006 with the intention of building a center there soon. But the Great Recession hit, and YMCA leaders dropped that project from the capital campaign.
"It was hard to be patient and not get ahead of the fundraising on that," Ellsworth said. "But we decided to be persistent and determined so we included that in our second campaign."
That $35 million campaign, which is ending now, was focused on offering more YMCA facilities near the city's core, including the Irsay Family YMCA at CityWay.
The campaign went well enough that leaders felt confident enough to break ground in Pike Township last year. After 12 years of planning, the facility is expected to open in December.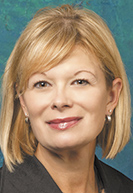 White
Fundraising consultants say the YMCA has generally succeeded in these capital campaigns because of its leadership and long history in the community.
"They are such a credible, outstanding organization … not that that makes any of this easy," said Angela White, senior consultant and CEO of Johnson Grossnickle and Associates. "But I think that's why they're having so much success with this. They've got a brand behind them and they hold to that brand's promise."
Bill Stanczykiewicz, director of The Fund Raising School at the Indiana University Lilly Family School of Philanthropy, said the strong economy also makes it easier for fundraisers.
"Right now, this is not a good time to be a fundraiser—this is a great time to be a fundraiser," Stanczykiewicz said.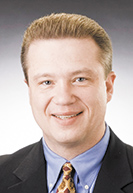 Stanczykiewicz
But back-to-back capital campaigns like the YMCA's can be risky for not-for-profits because they can lead to donor fatigue.
Ellsworth said he considered that potential drawback, but believes it isn't a concern because the YMCA isn't targeting the same individuals every time.
For example, the upcoming campaign for the Westfield facility will court donors in that northern suburb rather than in Indianapolis.
"It shouldn't create donor fatigue for our donors because it's really a different group of givers each time we go out," Ellsworth said. "That's our philosophy, anyway."
Fundraising consultants agree.
"They wouldn't be able to be having these successful campaigns if they weren't meeting a positive response from a significant share of their donors," Stanczykiewicz said.
And the YMCA is not going into Westfield blind. Ellsworth said the group conducted a financial development feasibility study and market study to determine whether fundraising there would be successful and how many people would use the facility. The results on both counts were positive.
"We didn't go to the map and say, 'Where do we want to have a YMCA next?'" Ellsworth said. "This was a community appeal to us."
More than money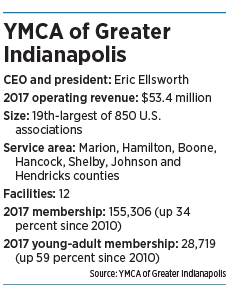 It's not always just about having funding for a new center, though.
Ellsworth points to the organization's ongoing partnerships, particularly those with health care systems, as a main reason the newest centers have come to fruition.
Each facility opened since 2010 has featured a health care partner—Hendricks Regional Health in Avon, Witham Hospital in Lebanon, Franciscan Health at the City Market YMCA and Irsay Family YMCA at CityWay, and IU Health and Health Net at Avondale Meadows.
The new Pike Township facility will feature a partnership with the Richard L. Roudebush VA Medical Center, and will be the only YMCA in the country to house a VA clinic. OrthoIndy Foundation is also a naming-rights sponsor for that location.
"I think those kinds of partnerships make sense because they're a win-win for both entities," White said. "The Y has programs to deliver and the partners have programs to deliver."
Such partnerships are common, she said, but she wishes even more not-for-profits would consider them.
"I think they're really important and I'm glad to see the Y is headed in that direction and doing such a good job at it," she added.
Ellsworth said the partnership details differ, but at each location, a joint-operating committee meets quarterly to discuss new ideas and any problems. The committee includes representatives from the health care partner and the YMCA.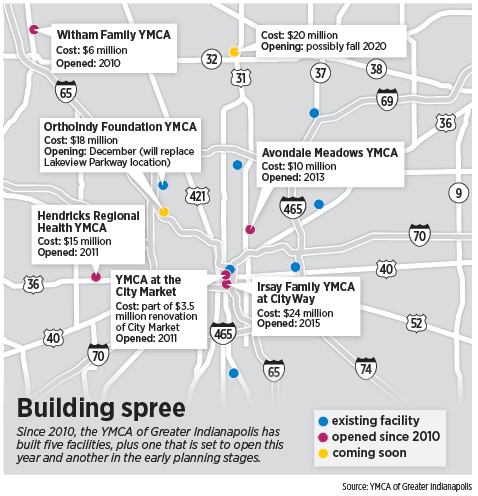 "That helps keep the partnership strong," Ellsworth said. "It's like a marriage, really."
The most recent partnership for the YMCA is with Westfield Washington Schools. The two entities reached an agreement in May to build a YMCA branch and natatorium on 10 acres just south of Grand Park Sports Campus.
Westfield Washington Schools Superintendent Sherry Grate said the district has known for a while that its pools needed to be remodeled or replaced, but neither option was cost-effective.
Meanwhile, the YMCA had been flirting for years with the idea of opening a facility in Westfield.
Under the agreement, the YMCA will fund $20 million for the 65,000-square-foot branch and the school district will fund $15 million for an Olympic-size natatorium with a 50-meter pool. The land will be donated by the Wheeler family.
Grate said the idea of working with the YMCA on a joint center was "very appealing" because of the not-for-profit's strong reputation and credibility.
"Our missions are just very well aligned," she said. "It's really a win-win for Westfield schools and the Westfield community. We see this as just an awesome amenity for our community."•
Please enable JavaScript to view this content.