Ascend Indiana, an initiative aimed at closing what local corporate and education leaders say is a stubborn talent gap—where too many people are underemployed and Indiana businesses can't find qualified workers—is ramping up its operations.
The group, an offshoot of the Central Indiana Corporate Partnership, has raised $9 million so far to support its work and is partnering with Indiana companies to create specific talent pipelines to fill shortages in critical industries.
Ascend has also created a cloud-based platform that combines technology and human interaction in a job-matching service that feels more like a dating service than a job board.
To date, that service, dubbed the Ascend Network, is in pilot mode, but has already listed the jobs of more than 70 large companies and worked with students from 14 Indiana higher education institutions. Out of 12,000 applicants that have been "pre-qualified" for the pilot phase, 400 have been matched with opportunities.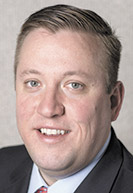 Kloth
Ascend is the brainchild of Jason Kloth, a former deputy mayor for education innovation for Mayor Greg Ballard. Kloth started Ascend with Ballard's education initiatives director, Stephanie Bothun, after Ballard left office in 2016. Kloth is now president and CEO of Ascend and Bothun is vice president.
For the past year or so, the initiative has been fundraising, developing its technology platform, and talking with companies about their talent needs. Ascend, which is housed at CICP in Salesforce Tower, now has 40 employees.
"I am incredibly excited about what the future holds," Kloth told IBJ. He said the work could have long-term economic development effects.
"This isn't only work that's of social value," Kloth said. "There are companies saying, 'If we had a predictable pipeline of talent, we would add this aspect of our business here.' These decisions have really meaningful economic impact on communities. It's this notion of, if we could bring employers together and bring higher ed together and bring community resources to bear, we can create a ton of direct value."
One key challenge Ascend's leaders see is that talented Indiana college students are unfamiliar with career opportunities in Indiana—and end up moving elsewhere after college.
So Ascend's website uses an algorithm that matches students and Indiana jobs based on shared interests. And Ascend staff members are not just monitoring the cloud-based platform remotely; they're coaching students one-on-one, helping them find applicable jobs and connecting them with on-campus resources that could improve their resumes.
Ascend is also helping companies rewrite job descriptions that often sound like legalese and don't give a clear picture of who actually would enjoy working at a certain job—or the actual skills necessary to fill it.
Ascend's leaders see growth possibilities in expanding the Ascend Network cloud-based platform to small or midsize companies, which might not have as much staff—or any—dedicated to recruiting.
"The value that's created for midsize and small companies is tremendous," Kloth said. "In order to get scale, we've got to go add those [companies] one by one by one."
While that side of Ascend's work is about creating scale, the other is much narrower: creating specific talent pipelines for companies it contracts with.
Kloth said the typical way of trying to build a supply is for industry leaders to gather large sets of trend data, and the Department of Workforce Development to "try to predict where the labor market is headed, communicate that information to the state, and then the state Legislature tries to change public policy" to encourage more people to go into a specific field.
Ascend has "tried to do this in a way that's much faster," Kloth said.
The group's inaugural partnerships are with Community Health Network, which is trying to solve shortages of nurses and clinical social workers.
Ascend worked with Community Health and the University of Indianapolis to develop a "nursing academy" that is expected to produce as many as 50 Community Health nurses per year.
Community Health provides scholarships to certain students pursuing nursing at the University of Indianapolis, and the students are taught by some Community Health staff and complete internships and clinical work inside the health system. In exchange for the scholarship, they are required to work three to five years for Community Health.
"The nurse comes out with no debt into a middle-class job," Kloth said. "Community increases productivity. University of Indianapolis gets new students. It's a win-win-win."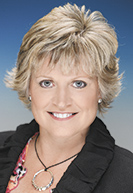 Putnam
Jean Putnam, executive vice president for Community Health, said Ascend helped Community after the hospital system "realized that what we were doing with our current nursing workforce and recruitment was not going to propel us into the future."
"We've shaved off two weeks of orientation time for new nurses," Putnam said. "That's an expense, and a time commitment."
She estimated that nursing graduates with bachelor's degrees have starting salaries of about $48,000 in this market, though she declined to provide specific Community Health salaries.
She said Community Health is motivated to keep wages on the high end, though, in order to keep nurses in the network.
Community Health and Ascend are also working with the University of Indianapolis and IUPUI to create a new pathway for licensed clinical social workers, specifically ones that are trained in substance-abuse disorder. They hope to have that program completed by September.
Kloth said Ascend has eight similar projects in progress with other companies that are soon to be announced, and 12 in earlier phases.
The group views itself as a social entrepreneurship operation, existing somewhere between capitalism and philanthropy.
Whereas a for-profit software company would be thinking about how to maximize profits, perhaps charging high prices for the Ascend Network services, Kloth said "we don't want to do anything in our pricing that discourages any company from having a profile and posting their jobs" because "we want to maximize placement."
Initially, Ascend is trying not to diverge too far from its mission of matching companies with talented early-in-career workers and convincing those workers to stay in Indiana by connecting them with good jobs.
Leaders eventually want to work with the adult-age population that might be underemployed or laid-off workers from the closed Rexnord and Carrier Corp. plants, but it isn't at that point yet.
"Folks at Employ Indy have been approaching us about displaced workers," Kloth said. "We're trying to figure out how to solve that and are in active conversations."
Ascend officials said another key goal is increasing the diversity of the workforce—and connecting people with jobs that will also help them rise out of poverty.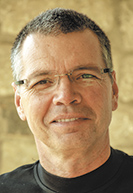 Hill
"It's not the Old Boys Club anymore," said Ascend's board chairman, Mark Hill, a local IT entrepreneur and managing partner of Collina Ventures. "It really is about, 'How can we be inclusive?' For us, it's a longer-term vision of, 'Let's get people doing their best work at the best place they can do it.'"
Ascend has also been scaling up fund-raising. It has raised $1.1 million toward a $1 million match challenge from Lilly Endowment, which was part of a $5 million grant awarded to CICP Foundation in 2016 to support the first three years of Ascend's operations.
The group also received a $225,000 grant from the Nina Mason Pulliam Charitable Trust to support Ascend's custom talent pipelines.
Each of Ascend's board members gave $30,000 to the effort. Those board members represent Deloitte, Cook Group, Wabash National, Eli Lilly and Co., Franciscan Health, Catalent, Roche, Anthem Inc., Community Health Network Foundation, Leaf, PNC Bank, Ontario Systems, Collina Ventures, OneAmerica, University of Indianapolis, Cummins Inc., UnitedHealth, KAR Auction Services, Barnes & Thornburg, InnovateMap, St. Vincent Health and Indiana University Health, along with education and philanthropy groups.•
Please enable JavaScript to view this content.