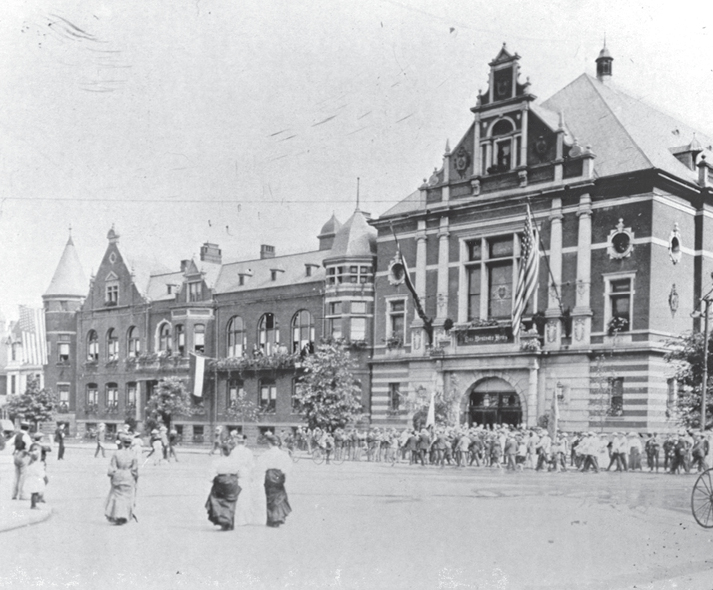 Das Deutsche Haus (now known as The Athenaeum) was constructed in Indianapolis in two phases from 1893 to 1898 for the Indianapolis Socialer Turnverein. It was considered a "house of culture," according to The Athenaeum Foundation. The building, awarded the National Historic Landmark designation in 2016, served for many years as the home to German organizations in the city. This 1905 photo depicts a crowd arriving for the National Turnfest celebration, a gymnastics competition. The building, which now houses a YMCA and the Rathskeller restaurant, became known as The Athenaeum in 1918 because of anti-German sentiment during World War I.
__________________________________________________________
Sources: Indiana Historical Society, The Athenaeum Foundation, IUPUI
The photo is courtesy of the Indiana Historical Society. More images are available at images.indianahistory.org.
Please enable JavaScript to view this content.