Some guys have all the luck, as the song goes, but Some Guys Pizza has definitely had an unlucky year.
First, the pandemic cut the popular Indianapolis-based pizzeria's business to nearly a standstill for months. Then the company lost its lease at its Carmel location and closed the store in June after 20 years, leaving it with a single store, its original location at 6235 Allisonville Road, an area mainstay since 1989.
But that was just the setup for the latest blow.
In August, the oven at Some Guy's Allisonville Road store went on the fritz. The conveyor belt, which normally carries the pizzas through the oven's heat chamber at a controlled speed, stopped working.
"We found ourselves in a moment of madness," co-owner Keith Carey said.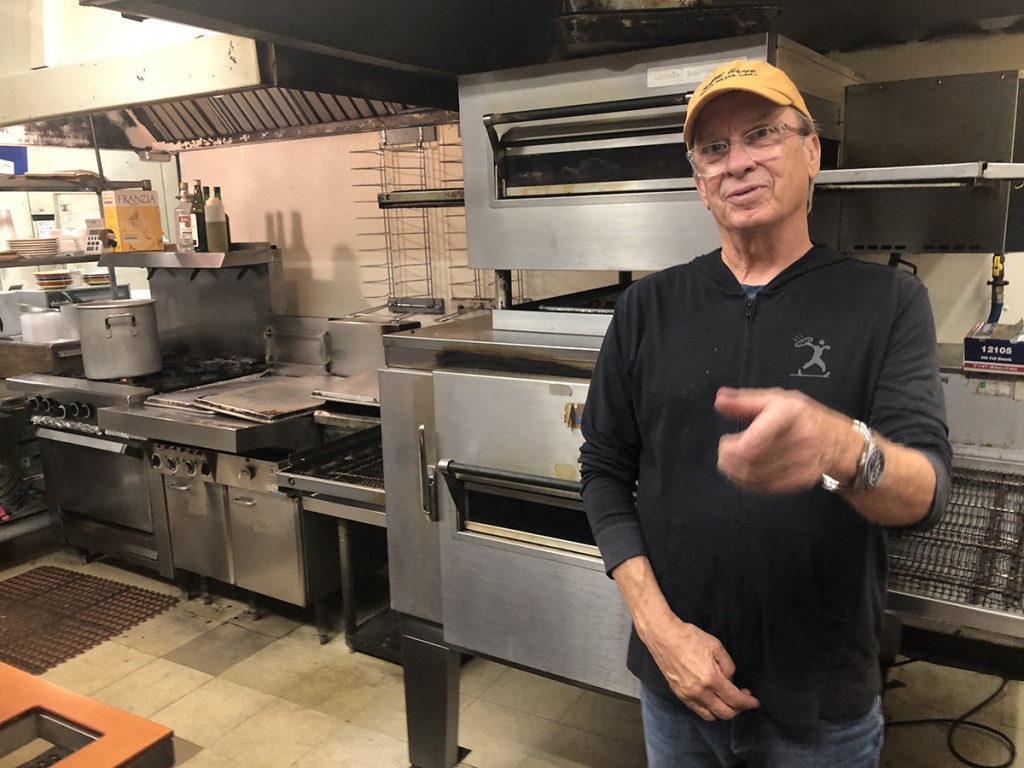 In a mild panic, he called his oven technician, who tried to fix the conveyor belt, with mixed results. First, the belt, which has intricate electronic controls, worked for a few minutes. But nobody could control the belt's speed, meaning the pizzas were undercooking or overcooking.
With few other options, the cooks tried baking pizzas in the kitchen's wood-fired oven, which is used for specialty dishes. But they couldn't get the oven to hold a consistent temperature, and the pizza orders were backing up.
Some Guys desperately needed a pizza oven. In a stroke of bad luck, Carey had liquidated all the equipment from his Carmel location, including an oven, after closing it just a few months earlier.
So without a working pizza oven, Some Guys had little choice but to close its doors for about 10 days.
"The phone was ringing off the hook, and it's hard to tell people, I can't make your pizza tonight," Carey said.
That's when a competitor came to the rescue.
Carey's partner and ex-wife, Nancy Carey, reached out to Don Main, co-owner of Puccini's Pizza & Pasta, a 10-location Indianapolis-based pizza chain. One of Puccini's stores is located just about three miles away, at Dean Road and East 82nd Street.
Main, who said he has known Carey for years, immediately agreed to send his oven technician over to take a look.
But like the first repairman, he didn't have much luck either.
"After three or four tries, which included overnighting parts from Chicago, this guy came to the same conclusion," Keith Carey said. "He couldn't figure out why the conveyor belt wasn't working."
But the technician had another idea. He remembered that Puccini's had an extra oven in storage from a store it had closed in Louisville in 2014 after seven years.
"He said, I think Don has an extra oven," Carey said. "Maybe he'll let you use it."
Carey decided it didn't hurt to ask, even if it meant requesting a big favor from a much-larger competitor. Puccini's has annual sales of about $14 million, compared to about $1.2 million for Some Guys.
Puccini's, despite being larger and busier, immediately agreed to help.
"When I heard that they were having trouble with their oven, and it just didn't appear to be repairable, I just felt kind of compelled to go, 'Hey, we got one,'" Main said. "This would fit the bill."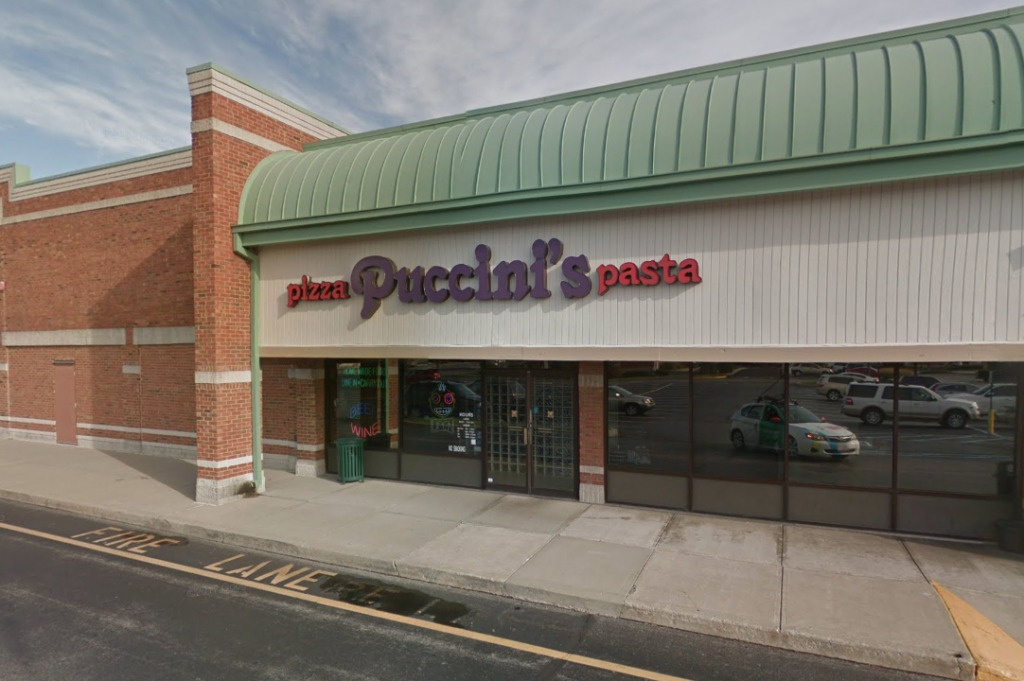 They got the 900-pound oven out of storage and set it up in the Allisonville store. Shortly afterward, Some Guys was back in business.
It was a gesture that Carey felt compelled to publicly acknowledge.
"Let us send a whole lot of thanks to Puccini's for helping us out!" Some Guys wrote on its Facebook page on Sept. 24. "You people are awesome!"
"2 great places working together," one person responded.
In the meantime, Carey has put in an order for a new oven, at a cost of about $18,000. But he said the supplier told him it would take about 11 weeks to deliver it. So Some Guys is using Puccini's oven for a few more weeks. And every pizza that comes out might as well carry both pizzerias' names.
"The main thing is that [Puccini's], out of the goodness of their hearts, loaned us one of their ovens," Carey said. "One pizza company helped out the other pizza company."
He added: "There is a rivalry, I guess you could say. But there's also plenty of room for pizza makers. I mean, there's enough folks out there eating pizza that there's enough business to go around for the pizza makers."
Please enable JavaScript to view this content.