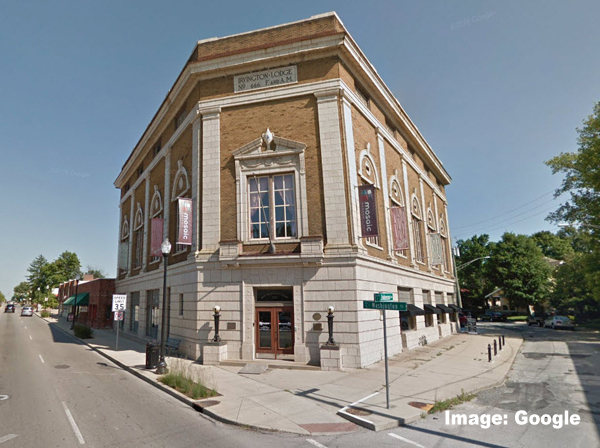 Irvington Vinyl record shop, which closed at the end of March, is reopening this weekend with a new name and new ownership in a historic building that also is recognizing a change of ownership.
The shop, at 9 Johnson Ave., occupies a portion of the Irvington Masonic Lodge No. 666 building, a 96-year-old building that changed hands in April.
The record shop had shared space with the independent bookstore Bookmamas before both closed. 
New owner Elysia Smith acquired both businesses and is reopening them under one name: Irvington Vinyl & Books. The store plans to reopen at 11 a.m. Saturday and will present live musical performers from 1 p.m. to 7 p.m. 
Saturday's event also serves as an open house for the Irvington Masonic Lodge property. Local artist Yasha Persson and her husband spent $370,000 to purchase the flat-iron-shaped, brick and terra-cotta building, which served as the Irvington Post Office until 1950.
Activities will include live music and poetry, along with vendors selling artwork, food, clothing and other items. Visitors can also take walking tours of the 30,000-square-foot building.
Record store changes
Smith worked as a content manager for the Fountain Square marketing agency Metonymy Media LLC until this month, when she left that job to focus on her new venture.
Returning customers will notice some differences to the store's interior. 
Smith said she opened up the space by removing some of the furniture, ripping out a cash-register countertop and adding a performance stage for music, poetry readings and other events.
"I saw the opportunity to use the space for the benefit of the Irvington community. There are a lot of artists and writers here," Smith said.
Former Irvington Vinyl owner Rick Wilkerson decided to step away from his business because he plans to move out of town. The shop's lease expired at the end of April, prompting Wilkerson and former Bookmamas owner Kathleen Angelone to exit the businesses.
Wilkerson had hoped to find a buyer to keep the shop going, and he said he's glad to see Smith continuing the business he opened in 2014.
"My dream came through," Wilkerson said. 
Please enable JavaScript to view this content.