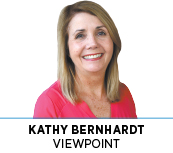 In a recent column in the Indianapolis Business Journal, Santiago Jaramillo, co-founder and CEO of the employee engagement firm Emplify, outlined a critical challenge facing businesses today—recruiting and retaining skilled talent.
He explained that, as the U.S. unemployment rate creeps toward an all-time low, it is becoming increasingly difficult for companies to find talented, committed employees.
Indeed, Mr. Jaramillo's words provided food for thought. While we can't disagree with his call for businesses to focus on employee engagement strategies, we would suggest there might be more than one solution to this pervasive challenge.
Just as the low unemployment rate is an indicator of economic strength, we should also recognize that this number (4 percent as of June 2018) is more than double (8.3 percent) for our nation's largest minority—individuals with disabilities. For companies faced with critical pipeline challenges, one solution might be to recruit skilled employees from this untapped source.
Businesses should be focused on enhancing their corporate culture to make their organizations attractive to prospective, and possibly more discerning, employees. But if plans for enhancing the corporate environment don't include strategies for building a culture of inclusion, then businesses are potentially missing a huge competitive opportunity.
At Tangram, an organization dedicated to improving the lives of individuals with disabilities, we have worked with businesses across the nation on disability inclusion initiatives and know that these initiatives are successful only when they engage employees at every level of an organization.
Disability inclusion enhances corporate culture for all employees—it builds morale and demonstrates a company's commitment to social responsibility—in short, it makes your company more attractive to those discerning employees that a tight labor market produces.
Disability inclusion also offers bottom-line advantages for those same companies that experience persistent open positions and high turnover. Companies that diversify their workforce see lower turnover rates, less absenteeism and improved productivity.
As we widen the scope on Mr. Jaramillo's suggested solution to the challenges facing American businesses, we ask: where is your company casting your net? You might not intentionally be overlooking the pool of ready, willing and able employees represented by those with disabilities, but many companies aren't equipped with the tools to successfully recruit from this population.
For example, if your online recruitment processes are not disability-accessible, you could be unknowingly screening out people with disabilities. Not including capabilities for screen readers, using confusing language, and having timed applications could deter someone with disabilities from applying for a job. Additionally, some interview approaches might be structured in a way that can unintentionally favor personality over skills and experience (peer group interviews, for instance), which can be detrimental to people with social disorders or other disabilities.
Businesses don't have to sacrifice success to pursue disability inclusion. In fact, when businesses embrace inclusion, the results are overwhelmingly positive. Not only will they receive access to the largest minority group in the United States, but businesses will also be adding desirable skill sets to their team while improving overall company morale.
Now is the time for businesses facing talent pipeline challenges to explore the hidden potential of individuals with disabilities. What are you waiting for?•
__________
Bernhardt is managing director of Tangram Business Resourcing.
Please enable JavaScript to view this content.