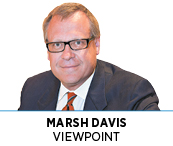 In the late 1950s, some people concerned about the loss of historic buildings downtown came up with an idea: Let's develop a replica of a Victorian Main Street in a neglected little neighborhood near downtown. Later, they wised up and worked instead to preserve the real neighborhood—Lockerbie Square—rather than create a fake one.
Today, homes in Lockerbie Square are some of the most highly desired, and highly valued, in the city. Preservation efforts there and elsewhere have increased neighborhoods' total assessed value, boosted population growth, reduced urban decay, and increased economic diversity in districts across the city.
Today, the value of preservation is clear to those who live in historic districts, but perhaps not so obvious to the city as a whole. Now we have hard numbers that verify the important role historic districts play in both the cultural vitality and economic stability of Indianapolis.
The recently released "Making the Connections" report from Washington, D.C.-based PlaceEconomics quantifies the economic impact of Indianapolis' officially historic areas—13 local historic districts and five conservation districts regulated by the Indianapolis Historic Preservation Commission, and 19 historic districts listed in the National Register of Historic Places but not locally designated—by comparing them with the rest of the city on such measures as job attraction; economic and racial diversity; property values; foreclosure rates; abandoned housing; and proximity to parks, public transportation and bike lanes.
PlaceEconomics found that historic districts outperform the city as a whole in category after category. For example:
◗ From 2010 to 2015, local historic districts posted 9 percent population growth compared to 2 percent growth in other areas, proof of market demand.
◗ While historic districts cover only 4 percent of the land area in the urban compact area (a designation used by the Metropolitan Planning Organization), they contribute 15 percent of the assessed value.
◗ As other parts of the city still struggle to recover the value lost in the 2008 housing market crash, historic districts have posted gains in property value above 2008 levels.
◗ Less than 2 percent of the city's nearly 3,000 abandoned properties are in historic districts.
The data make it clear: Neighborhoods and commercial districts—and the entire city—benefit from historic district designations. Areas locally designated as historic or conservation districts increase the wealth of individual property owners, act as urban stabilizers in economic downturns, and add to the appeal of the city for job seekers and job creators alike.
You might think this implies that only wealthy people live in historic districts. Not true. In fact, Place Economics found historic districts are economically diverse, with 30 percent of residents making less than $25,000 and 23 percent making more than $100,000.
"Making the Connections" confirms why Indiana Landmarks has worked the past 50 years to help neighborhoods across Indiana win listing in the National Register of Historic Places and then take the next step: landmark designation by a local preservation commission. The data shows that landmark status promotes neighborhood stability and refutes claims that designation inhibits economic growth.
The results suggest that the capital city—and cities throughout the state—benefit in measurable and sometimes surprising ways by encouraging National Register historic districts and locally landmarked neighborhoods.
You can find "Making the Connections" on Indiana Landmarks' website, indianalandmarks.org.•
__________
Davis is president of Indiana Landmarks
Please enable JavaScript to view this content.