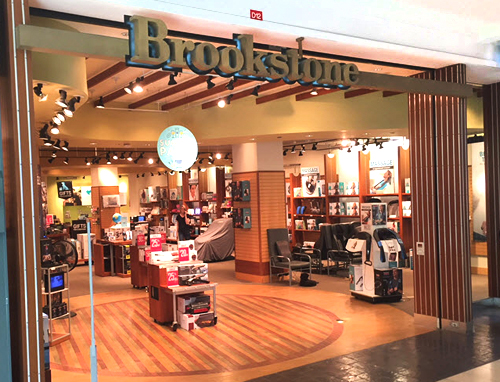 Brookstone, the ubiquitous seller of cool but largely unneeded things, filed for Chapter 11 bankruptcy protection on Thursday and said it would close the 101 stores it has in shopping centers.
Among them will be the store in Circle Centre in downtown Indianapolis—an original tenant in the mall when it opened in 1995. The only other Brookstone store in Indiana is at Indianapolis International Airport.
Brookstone said it will now focus solely on its 35 airport locations and online sales.
Malls have suffered for years due to far-reaching shifts in the way that Americans shop for just about everything, which has diminished foot traffic at Brookstone. On Thursday, CEO Piau Phang Foo called the situation in malls "extremely challenging," and thanked employees who had staffed stores in those locations.
"The decision to close our mall stores was difficult, but ultimately provides an opportunity to maintain our well-respected brand and award-winning products while operating with a smaller physical footprint," Foo said in a written statement.
The airport stores, along with Brookstone's online and wholesale business, will be attractive to any potential buyer, Foo said.
According to a bankruptcy filing Thursday, Brookstone has assets of $50 million to $100 million, and liabilities of $100 million to $500 million.
Brookstone first filed for bankruptcy protection in 2014. The Merrimack, New Hampshire-based company was sold at auction in June of that year before emerging from bankruptcy protection.
Brookstone Inc. was founded in 1965 when Pierre de Beaumont put an ad in Popular Mechanics Magazine offering hard-to-find tools and other devices, according to the company's website. Its first store opened in 1973.
Please enable JavaScript to view this content.