Chief Information Officer
Defenders Inc.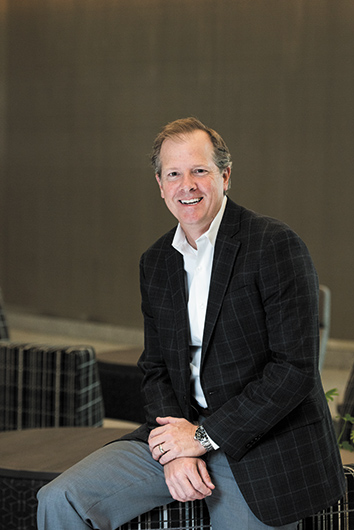 (IBJ photo/Eric Learned)
Major company achievements during tenure
This year is the 20th anniversary for Defenders, a premier provider for home-security firm ADT Security. But more significantly, it marks the company's topping 2 million customers. "We have had 13 consecutive quarters of home security installations growth and are on track for 2018 to be another record year," Cherry said. "That growth has allowed us to increase the number of associates we have protecting families to the largest in the history of the company." He's also proud of the company's ancillary work. "Last year, throughout the company, we served in over 250 charitable events. Organizations that our IT department serves are Heart and Hands, Coburn Place, Together We Rise, Habitat for Humanity and Shepherd Community Center."
Recent tech problem solved
Defenders includes about 2,000 remote associates. Making sure the coast-to-coast crew has the mobile tools to access information and manage their day while being remote is of vital importance, so Cherry and his crew launched new tablet applications and dashboards "to allow team members to better serve our customers while staying mobile."
Challenge faced that only tech people would understand
"We have been replacing our older, custom-developed legacy systems to enable our IT team to deliver more capabilities more quickly to the business to support our growth," Cherry said. "This has allowed us to reduce the number of applications we support and focus on features that will improve our ability to serve customers." He elaborates: "We had a phased migration to minimize the impact of the cutover, and data integrations between old and new systems proved to be a big challenge during the transition."
First computer
A Commodore 64. "It was a surprise Christmas present—I was probably hoping for video games or a motorcycle—but I learned a lot of the basics."
The road
Cherry majored in business and accounting, earning his bachelor's from the University of Georgia. He began his career doing audits and obtained his CPA license, but decided to transition into Arthur Andersen's business consulting practice and focus on IT consulting. From there, he took on a CIO role with Terminix in Memphis, Tennessee, focusing on field mobility, digital customer experience and call center operations. He saw natural connections between that company and Defenders, which he joined in 2013. "Defenders is a similar branch-based, consumer-service business. I thought my experience from Terminix would be relevant, and I was particularly drawn to Defenders' culture."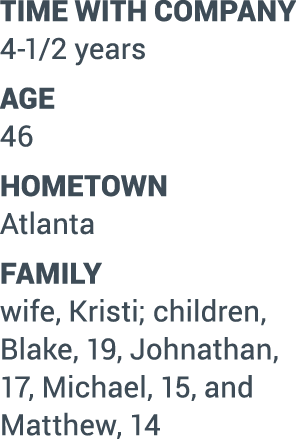 Go-to websites
MSN Money and CNET
Favorite gadget
A Samsung Galaxy phone. "I recently made the switch to Android, which is taking some getting used to."
Preferred work atmosphere
"I prefer an environment where teams are actively working together," Cherry said. "Our IT team is well aligned with our business stakeholders."
My job would be easier if …
"technology would always cooperate and not cause disruptions."•
Check out more CTO honorees.
Please enable JavaScript to view this content.