CTO
Baker Hill Solutions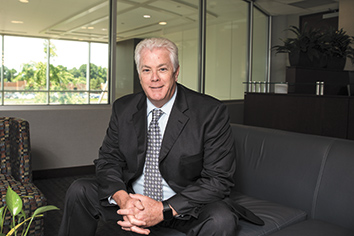 (IBJ photo/Eric Learned)
Major company achievements during tenure
Since joining Baker Hill Solutions, which focuses on loan-origination software for bankers, Bay completed a multimillion-dollar front-end rewrite of the company's data analytics application. He also provided a $20 million technology refresh for the company's lending products.
Challenge faced that only tech people would understand
"In order to launch the development of several very large projects, the team needed to be ramped up very quickly with 32 developers that needed to be hired, trained and assigned to projects," Bay said. "We developed a capacity planning and tracking tool to allow us to align the project scope with the necessary skilled resources that needed to be aligned with project tasks, including business analysts, solutions architects, programmers, quality assurance and technical documentation."
First computer
In 1978, during his freshman year of high school, Bay was urged to take a course in data processing. The class took a field trip to the Daley Center in Chicago to visit the Cook County data processing operations. Hooked, he completed four computer-software classes in high school and learned Basic, Fortran, Pascal and RPG II. "Since PCs were not widely available until years later, though, my first computer was an IBM Series 360."
The road
Bay ricocheted between the Midwest and the West Coast after earning his bachelor's in computer science and economics from Illinois State University. He moved to Santa Clara, California, to work for Intel Corp. as a programmer. From there, he became product development supervisor at EDS, then vice president of product development at Harland Financial Solutions in Wisconsin before heading back to California as senior vice president of product development at Metavante Technologies Inc. With Baker Hill Solutions, he found a company with offices in Beaverton, Oregon, and in Carmel.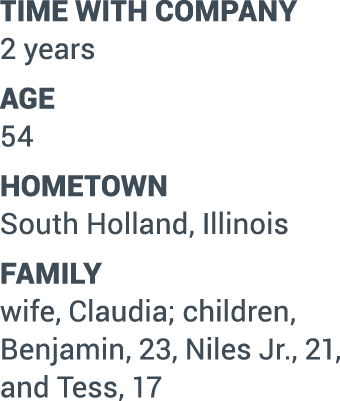 Mentor
"My most impactful mentor—the one that instilled in me a sense of pride in a job performed well—was my mother, Sharon," Bay said. "A mother of nine, she instilled in me the importance of staying organized, adjusting priorities as needed, and treating others with respect."
Favorite gadget
iPhone. "As a frequent flier … I use it to stay connected at all times. The ability to have real-time calendaring support is critical."
Preferred work atmosphere
"I am not typically at my desk or in front of my computer," he said. "Rather, I thrive on interaction with staff, teammates and clients. I love to collaborate and see the melding of a variety of ideas come together to solve complex IT issues. I seek out challenging work that requires bursts of high-intensity effort." 
My job would be easier if …
"I had a single source for all my high-tech recruiting."•
Check out more CTO honorees..
Please enable JavaScript to view this content.