Vice President of Engineering
Carbonite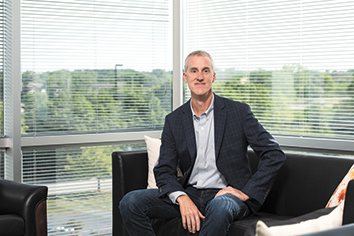 (IBJ photo/Eric Learned)
Major company achievements during tenure
Beeler co-founded Double-Take Software, which deals in data backup and recovery for businesses, in a spare bedroom in 1995. In 2010, that firm was acquired by Vision Solutions. In 2016, Vision's owner offloaded Double-Take to Boston-based Carbonite Inc. One constant through all that change was Beeler, who now plays a key role in helping Carbonite deliver new and improved disaster-recovery products for customers. "Over the last few years," he said, "we have significantly added to our engineering team, with hundreds of engineers worldwide and more than 40 'Carbonistas' in R&D based right here in Indianapolis." Those changes have dramatically affected the bottom line. Revenue has increased more than 75 percent, from $136.6 million in 2015 to $239.5 million in 2017; and since January 2017, Carbonite has seen more than a 120 percent increase in its stock price.
Recent tech problem solved
Figuring out how to migrate server workloads to public cloud platforms in real time, with minimal user intervention or downtime.
Challenge faced that only tech people would understand
"Developing an OVA-based delivery model to allow for the rapid deployment of our container-based applications to partners with limited container and orchestration experience."
First computer
Radio Shack TRS-80. "My dad was an early adopter of computers and was always bringing home the latest computer that was available," Beeler said. "The TRS-80 had a cassette-tape drive for storing programs, though unfortunately it rarely worked, so I spent many hours rewriting the same code over and over."
The road
With a bachelor's in mechanical engineering and a master's in electrical engineering, both from the University of Kentucky, Beeler has worked at the Naval Air Warfare Center as a program engineer, at NSI Software as vice president of research and development, at Double-Take Software as CTO and vice president of engineering, and with Vision Solutions as vice president of engineering.
Mentor
professor Bruce Walcott at the University of Kentucky
Go-to websites
The Wall Street Journal, Strategy+Business, Harvard Business Review, Wired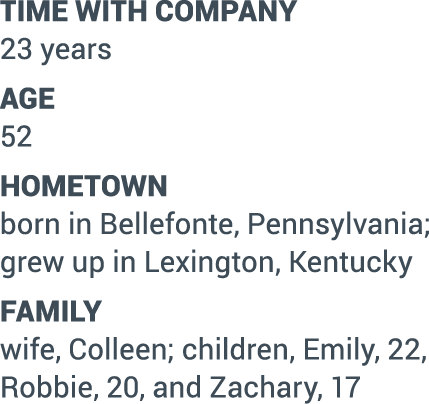 Favorite gadget and why
Apple Watch/Airpods. "When I'm traveling, this is a good combo for tracking workouts and listening to music."
Preferred work atmosphere
"I like a collaborative work environment where I can work directly with others—especially technical people," Beeler said. "I have several remote teams, and I like to spend time with them to get to know them and see what they are doing. I think a balance between in-person meetings and online collaboration is best. To make critical decisions, it's good to be there in person."
My job would be easier if …
"I could teleport between all of our offices."•
Check out more CTO honorees.
Please enable JavaScript to view this content.