Chief Information Officer
Indianapolis Information Services Agency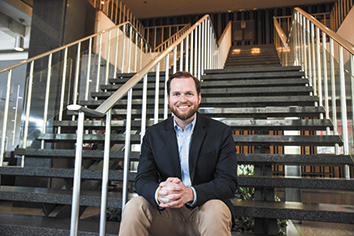 (IBJ photo/Eric Learned)
Major organization achievements during tenure
Under Clark's watch, IT customer satisfaction improved from 73 percent to 89 percent and expenses were reduced by migrating the city-county data center to cohabitate with the state of Indiana's. And it was accomplished while moving city-county email to the cloud and completing an end-to-end network refresh—replacing switches, routers, circuits and cabling at almost 150 city-county locations the Information Services Agency supports.
Recent tech problem solved
With a new courthouse and jail planned, Clark's agency is tasked with moving the city-county data center and providing connectivity to the new criminal justice center. "Our team architected a plan to provide redundant connectivity to the Community Justice Campus, move the data center, and improve our disaster-recovery capabilities for all of city and county government," Clark said.
Challenge faced that only tech people would understand
"Our agency worked with legal counsel and the state archives to author an email retention policy," he said. "But after numerous conversions to different email systems since 1995, being able to pull archived email for agencies and departments to review for retention has become a challenge. After our technical team ran into roadblocks with the Microsoft Office 365 eDiscovery tool, I created my own queries to aid them in determining how many emails will be included in each round of review."
First computer
Commodore 64. "I am one of the youngest of 10 children in my family, so I was lucky enough to get to enjoy the tech they acquired. I remember many late nights with my brothers playing Rampage, Maniac Mansion and Paperboy. And as with every computer I've ever owned, I disassembled the Commodore 64 and put it back together several times. My tinkering with technology started very early in life."
The road
Clark earned a bachelor's in public relations and advertising, journalism and political science from the University of Southern Indiana, worked at a small regional bank in southern Indiana, and picked up a master of public affairs in local government management from Indiana University. Hired as a senior consultant with Crowe Horwath LLP, he managed government projects, including the modernization of metered parking at the city of Indianapolis. He joined the Information Services Agency as chief financial officer in 2013 and led the agency through a redesign of both its expense and revenue models before being promoted to chief operating officer. He was appointed chief information officer and director of the Information Services Agency in June 2016.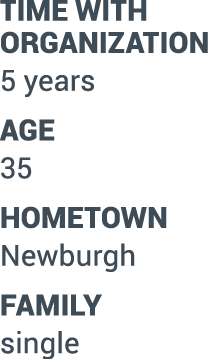 Mentors
His mother and father. "Although they have both passed away, their encouragement and belief in my ability led me to where I am today," Clark said. "Before her passing, my mom left our family a number of written notes. The one I read regularly says, 'I wish for you to know that the most important thing in your life is to give to others all you can.' I use it to guide my decisions as much as possible."
Go-to websites
Gartner, GovTech, and "of course my.indy.gov" 
Favorite gadget
"While I rely heavily on my iPhone X, I enjoy my Amazon Echo most of all. I use it every day for news, music and even as a timer and conversion tool when cooking."•
Check out more CTO honorees.
Please enable JavaScript to view this content.