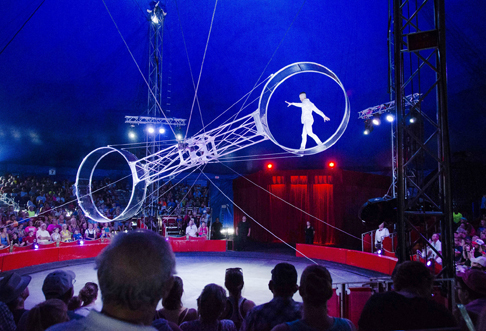 Attendance at the Indiana State fair this year slipped by 5 percent this year, as 860,131 visitors entered the fair over the 17-day run that ended Sunday.
On the bright side, fairgoers taking advantage of a $2 ticket promotion made Aug. 14 the highest-attended weekday in the annual event's history, with more than 91,000 guests.
"Despite several hot and rainy days, we once again delivered an incredible fair experience that delighted our guests," said Cindy Hoye, executive director of the Indiana State Fair Commission. The fair ran from Aug. 3 to Aug. 19.
This summer's fair was themed "Step Right Up!" and featured a single-ring circus attraction. The circus event area could seat 1,600 people at a time. Performances were offered three times a day and drew a total of more than 80,000 spectators over the course of the fair.
Attendance in 2017 hit 906,732, which was up more than 20 percent from disappointing figures from 2016. Excessive heat and nine days of rain that year brought total attendance down to 731,543.
The fair in 2015 counted about 907,000 visitors through its gates. Attendance in 2014 topped 950,000, which was the third-highest mark since the fair's schedule was extended by five days in 2009.
Please enable JavaScript to view this content.