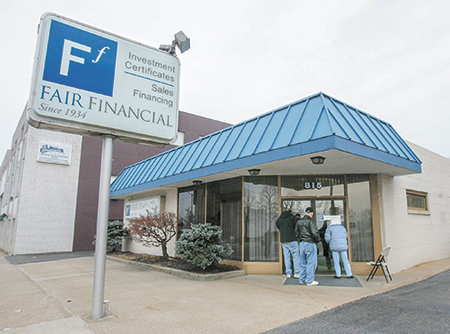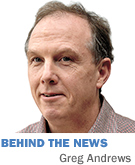 Nine years after Fair Finance Co. went out of business and Tim Durham's Ponzi scheme collapsed, a team of lawyers representing the company's bankruptcy trustee is continuing to slug it out with a Fortune 500 company whose deep pockets could fund a massive recovery for Fair's beleaguered investors.
The lawsuit Trustee Brian Bash filed seven years ago against Textron Financial Corp.—one of Fair's lenders—is the only major lawsuit remaining among the more than 140 filed by Bash in a quest to reduce losses for the more than 5,200 investors who bought $208 million in unsecured notes from Fair that were never repaid.
The stakes could hardly be higher in the litigation, which hinges in part on arcane legal arguments (more on that later). Without a big settlement, or a resounding victory at trial, victims in the fraud would be left with an underwhelming recovery—currently 11 cents on the dollar, based on distributions of $18 million in December 2015 and $5 million last October.
Meanwhile, the counsel for the trustee—Cleveland-based Baker & Hostetler, which has had the upper hand in many lawsuits, only to discover that defendants had few, if any, assets—has collected more than $26 million in legal fees.
Textron, a unit of Rhode Island-based Textron Inc., is one of two lenders Bash sued in 2012, charging they stood idly by as Durham, a high-flying Indianapolis businessman now serving a 50-year prison sentence, drained tens of millions from Fair, an Akron, Ohio, finance company, in the form of loans he never repaid.
Fair Finance, founded in 1934, specialized in buying finance contracts from fitness clubs, time-share condominium developers and other firms that offered their customers extended-payment plans. Durham's withdrawals, which began almost immediately after he bought the firm in 2002, went toward supporting lavish lifestyles maintained by him and his friends and to prop up other parts of his failing business empire.
The biggest settlement to date was with the other lender, New York-based Fortress Credit Corp., which began the lending relationship in 2007, after Textron was paid in full. Fortress in 2015 anteed up $35 million.
Bash alleged in his 2012 suit that employees of both firms saw Durham was looting the business but declined to step in because their loans to Fair were highly profitable and were fully collateralized by finance contracts and thus certain to be repaid.
While Fortress settled relatively quickly, the Textron suit has followed a far more convoluted path.
A judge in 2012 dismissed the case. But four years later, an appellate court reinstated it. In February of this year, an Ohio bankruptcy judge recommended dismissal of a civil conspiracy claim but let a fraudulent transfer claim stand.
At issue with the fraudulent transfer claim was whether a lien Textron placed on Fair's assets in 2002, when the lending relationship began, was extinguished and replaced when Fair negotiated a new agreement in 2004 on a $17 million line of credit.
The distinction is important because a lien arranged in good faith in 2002, before the fraud began, would be legally shielded from efforts by Bash to claw back millions of dollars in loan payments.
However, if a new lien was established in 2004, it no longer would have that good-faith protection, According to Bash, that's because by then Durham's fraud was well under way and Textron knew or should have known about it.
In her February ruling, bankruptcy Judge Jessica Price Smith sounded highly skeptical, even as she opted not to recommend dismissal of the fraudulent transfer count. She took that stance in part out of deference to the appeals court, which had found Bash's arguments persuasive.
"Were this bankruptcy court writing on a clean slate, it would likely recommend granting summary judgment in favor of Textron with respect to this issue without having to look beyond the simple fact that Textron never filed a release of its 2002 lien until 2007," she wrote.
Fortunately for Bash, Smith's recommendations are only that. This month, she concluded that additional efforts to get the two sides to settle were not going to go anywhere, and she referred the case to District Court Judge Patricia Gaughan for further action.
Gaughan can adopt all, part or none of Smith's recommendations. If the case proceeds to a jury trial, that likely would occur in 2019.•
Please enable JavaScript to view this content.