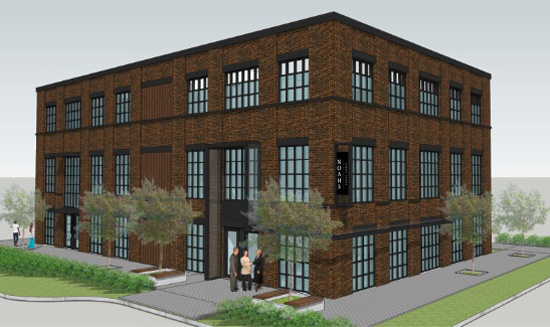 A Utah-based company that runs event centers across the United States is making plans to open its first Indiana venue in Carmel.
Utah-based Noah's Event Venue, which has locations across the country including Kentucky, Ohio, Illinois and Michigan, has filed plans to build a nearly 13,000-square-foot event center on Illinois Street in Carmel.
Plans show the three-story facility would be built between Main Street and 136th Street. The 1.68-acre site is vacant and in the Meridian Corridor zoning district. The venue could open as early as summer 2019.
Noah's bills itself as the country's largest nationwide event venue corporation, with more than 41 standalone venues across the country. The facilities host and offer planning services for weddings, corporate events, fundraisers, bar mitzvahs, parties and other events.  
The first Noah's Event Venue opened in 2007 in Utah. Since then, its venues have hosted more than 10,000 events.
Each of the company's buildings is designed specifically for events and features state-of-the-art technology and an upscale design, its website states.
The venues do not offer on-site catering.
Renderings show the Carmel facility will have a brick façade with large windows.
The first floor would house the main hall, a kitchen area for catering prep and a cafe. The second floor would have space that could be utilized for wedding ceremonies or conferences and bride and groom suites. The third floor would also have bride and groom suites and additional space for weddings.
Please enable JavaScript to view this content.