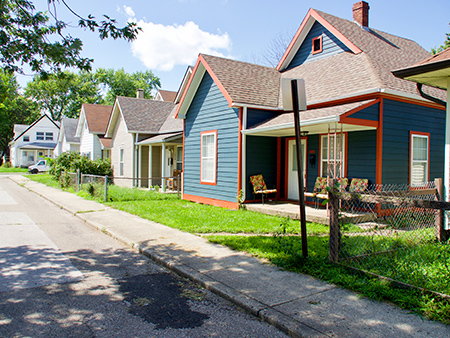 Local developer Sam Brougher is planning to invest $15 million in Indianapolis' Stringtown neighborhood over the next five years, building 40 to 50 homes priced at $250,000 to $350,000 in addition to some mixed-use development.
Brougher's vision would dramatically transform the lower-income neighborhood packed with older homes that have seen better days. Just north of Washington Street along the west bank of the White River, across from IUPUI, it includes many rental homes along with occasional empty lots and vacant houses.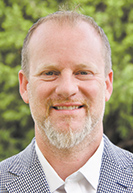 Brougher
But Brougher—and other local investors—say they're convinced Stringtown is on the verge of becoming Indianapolis' next hot neighborhood. They point to its proximity to the river and downtown, and the fact that it's between several large-scale development projects, some of which are already under way.
"It's a no-brainer. It's really a no-brainer," Brougher said of the neighborhood's upward potential. "I'm very excited about it."
Through Brougher Developments LLC, he has purchased about $300,000 worth of property in Stringtown over the past 18 months or so, and he's hoping to purchase additional land that would quadruple his holdings in the neighborhood.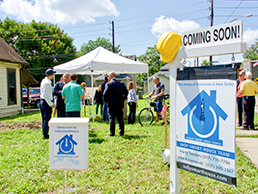 Brougher Developments and Indy Smart House held a groundbreaking this month at 274 N. Reisner St. (IBJ photo/Daniel Axler)
Brougher's mixed-use plans include a property with retail on the ground floor and "some sort of a boutique hotel on a very small scale" above that.
The company held a groundbreaking this month at 274 N. Reisner St., where its first home will be built.
Meanwhile, another investor group, River West Property LLC, has been making its own moves in the neighborhood. Since January, business partners Roger Lee and Steve Flanagan have purchased 10 homes and vacant lots along Saulcy and North Richland streets for a total of $600,000. The two have started renovating the properties, with the intent of keeping them as rentals.
Brougher, meanwhile, is planning new houses.
Some of the parcels he has purchased are vacant lots, while some contain homes that will be demolished. Brougher plans to fill those lots with high-tech "smart homes" designed by the local firm Indy Smart House.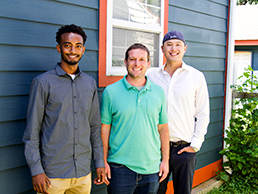 Stringtown Realty Leasing Manager David Ehlers, left, and River West Property partners Steve Flanagan and Roger Lee are fixing up homes in Stringtown with plans to keep them as rentals. (IBJ photo/Daniel Axler)
The homes—both ranch and two-story designs—will be 1,600 to 2,400 square feet, and all will include off-street parking. "There's going to be about eight different floor plans to choose from," Brougher said.
At as much as $350,000, the Indy Smart House homes will be priced far above current market values for Stringtown, where homes assessed at or below $60,000 are not uncommon.
"This is probably the first new home-building [in Stringtown] in 20 or 30 years or more," said Sean Smith, board president and interim executive director at the Westside Community Development Corp. "I think the developers should be commended for taking that first step."
Smith is the owner of Efficient Systems, a heating, cooling, electrical and plumbing company on North Belmont Street, just outside of Stringtown's western border.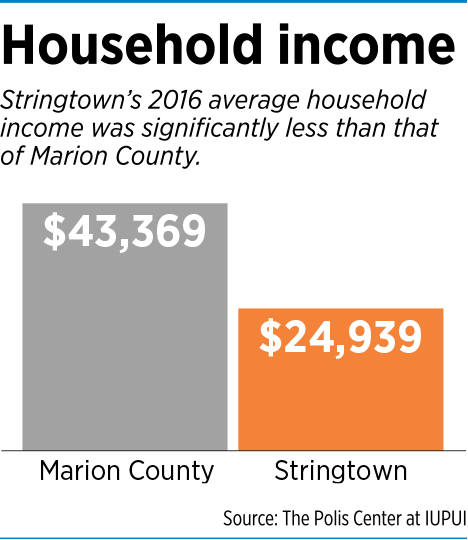 Brougher acknowledges the price point is high for the area, but predicted the homes will find buyers.
"It's going to take a few brave souls to be those groundbreakers—but it's happening," he said.
The project has already attracted attention. After roadside banners went up to announce the Stringtown smart-homes project, "we got inquiries immediately," 30 or so in the past two to three weeks, Brougher said.
Good omens
Indy Smart House's owners, John Karamanski and Harry Sanders, also say they can succeed in Stringtown.
Indy Smart House has built homes in Fountain Square and in the Kennedy-King neighborhood just north of 16th Street. The Stringtown project will be the company's first west-side venture.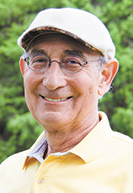 Karamanski
"This is probably one of the last, best values within walking distance of downtown," Sanders said of Stringtown. "It's become obvious that this is ready to go through development."
Karamanski and Brougher point to the success of the Central State Hospital redevelopment project as proof that there is a market for homes in the $200,000-and-up range on the west side.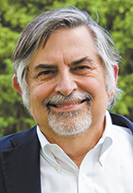 Sanders
Since 2011, developers have added apartments, single-family homes, a senior-housing complex, a charter school and other developments at Central State, a 150-acre site that formerly housed a psychiatric hospital. The site is on the north side of Washington Street between Tibbs and Warman avenues, only a mile west of Stringtown.
There, a development group that includes South Bend-based Holladay Properties, Central State master developer Mike Higbee and Indianapolis-based Compendium Group Inc. is close to completion on The Villages, which includes 16 single-family homes, a duplex and four town homes, with prices starting at $200,000. All the single-family homes and the duplex have already sold, according to the development's website.
That "validates the demand in the market," Brougher said.
Indianapolis' booming downtown apartment market is another factor that gives Brougher confidence. When those apartment dwellers get their first big promotion or begin having children, he said, they will be looking to move somewhere new. "They're going to get tired of apartments."
And Lee, who has been on a rental-home buying spree with partner Flanagan, said he sees several other indicators that the area is about to take off: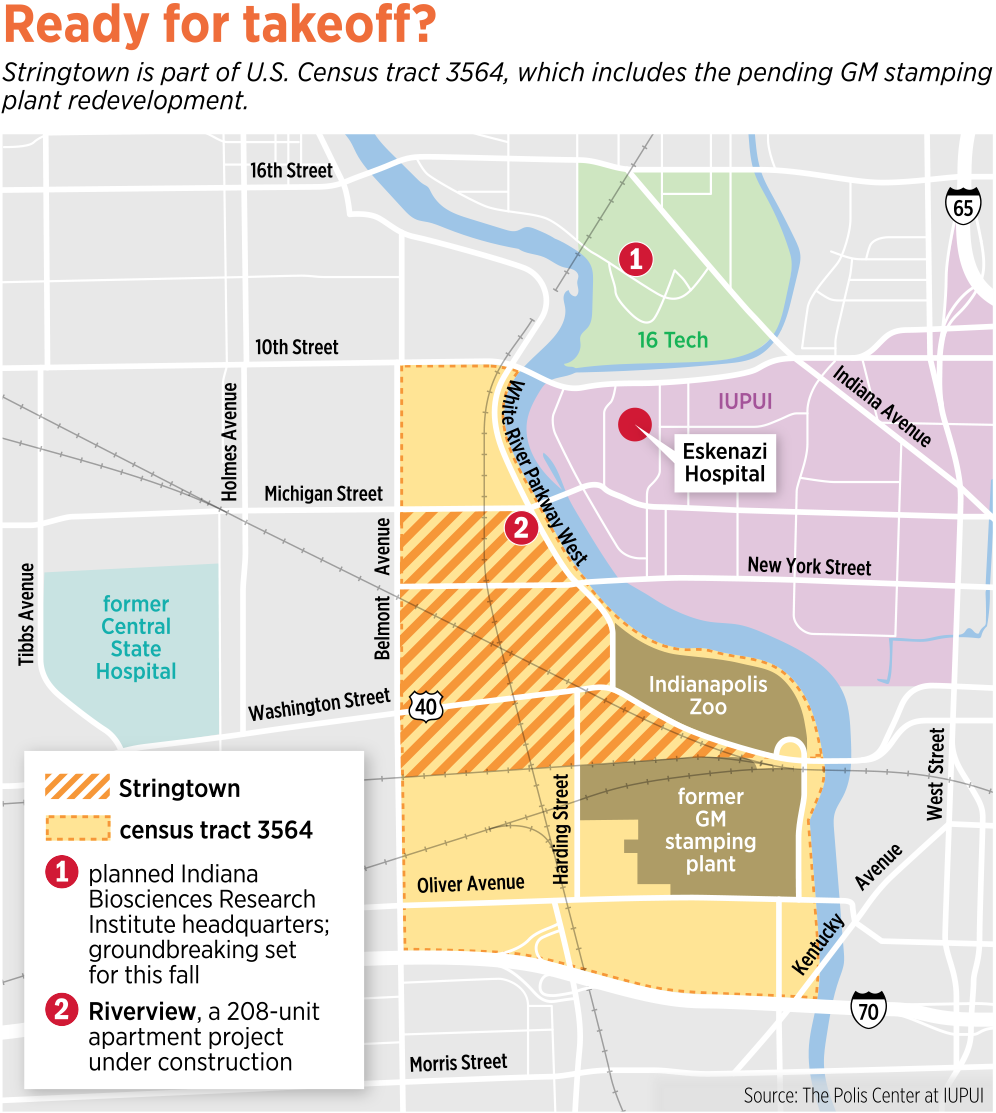 At the corner of Michigan Street and White River Parkway, Strategic Capital Partners LLC and Goodwill of Central and Southern Indiana have begun construction on a $28.5 million, 208-unit apartment project called Riverview that will target renters who earn $30,000 to $60,000 annually.
At the 103-acre, former General Motors stamping-plant site, just south of Washington Street and west of the White River, Indianapolis-based Ambrose Property Group plans to build a $550 million mixed-use project.
The 16 Tech innovation district, a 60-acre development just a half-mile from Stringtown's northeastern border, expects to break ground this fall on its first project—a 60,000-square-foot building that will serve as the new home of the Indiana Biosciences Research Institute. The building is just north of Eskenazi Hospital, where the White River and Fall Creek meet.
Lee and Flanagan intend to keep their homes as rentals. They're now upgrading the properties with new paint and flooring—and making more extensive renovations at some of the homes that were in poorer condition.
"They are investing in some quality upgrades," Brougher said of Lee's and Flanagan's efforts. "They're really taking the opportunity to fix them up and improve what's there."
The average Stringtown rental rate is $500 to $600 per month, Lee said, but River West Property is eyeing post-renovation rates of $700 to $900 per month.
"Our target tenant is the IUPUI student," Lee said.
The partners also have one property that they use strictly as a short-term rental through Airbnb.
Long time coming
This is not the first time hopeful investors have predicted boom times for Stringtown.
"It's been kind of on the cusp for many years," said Jeff Bennett, Indianapolis' deputy mayor of community development.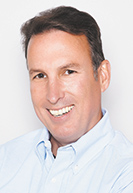 Smith
Historically, the near-west side was an industrial hub, populated by people who worked at one of the area's meat-packing plants or foundries. But when those businesses closed, the area went into decline.
The river became a natural barrier to redevelopment on the west side, Bennett said, and Stringtown is not highly visible to passing motorists, which also hinders its development. "It's very much hidden in plain sight, and that kind of puts it off the radar," he said.
In fact, both the Brougher and River West groups purchased their real estate from investors who bought dozens of Stringtown parcels starting in the early 2000s—on the belief that the neighborhood was poised for a turnaround at that time.
Dave Lurvey and Rick Lux bought property together through Stringtown Realty LLC, and Lurvey purchased additional properties through firms he formed with other people as well.
Lurvey, who has nicknamed himself the mayor of Stringtown, lives in a home he purchased and rebuilt in the neighborhood.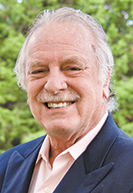 Lurvey
In an IBJ story from 2006, Lurvey said he had purchased the Stringtown properties for as little as $5,000 for a vacant lot or $10,000 for a home.
"It's timing," Lurvey said at the time. "The neighborhood is just turning."
Now 68, Lurvey said it's time to start divesting his holdings, though, even after the sell-off, his firms will still own more than three dozen Stringtown properties.
And he still has high hopes for a couple of choice parcels that front the river. He's holding onto those, and he still believes in the neighborhood's potential.
"You've got a major university, four major hospitals within walking distance," Lurvey said.
The neighborhood hasn't always promoted itself, Smith said, which also likely delayed its development.
As one example, Smith pointed out that the near-east side benefited from the redevelopment that grew from the city's hosting the 2012 Super Bowl, even though Stringtown is much closer to Lucas Oil Stadium—little more than a mile away.
"The west side didn't sell itself good enough [in years past] and so the money went to other places. And now there are no other places, so the focus is on this area," Smith said. "In the next two to five years, it's going to start being a different place."•
Please enable JavaScript to view this content.