Whitestown is betting on a former automobile junkyard to transform its community.
Where scrap once heaped along Interstate 65, town officials see a community center, sports facilities, an amphitheater and maybe even a convention center—all part of a 135-acre mixed-use campus that incorporates Little League International's planned Central Region Headquarters.
The project is in its infancy, but a conceptual plan shows it could also include a medical office building and a mixed-use building with apartments and additional office space. The town hopes to enter a public-private partnership to help fund the project, estimated to cost $150 million.
On Sept. 12, the town announced its council had approved an agreement to pay $6.5 million for about 135 acres on Indianapolis Road that served as the longtime home to the Wrecks Inc. automobile junkyard.
Little League will use some 20 acres for its Central Region Headquarters, which will include at least two ballfields, a 10,000-square-foot facility and broadcasting facilities. Little League announced last month it had chosen Whitestown for its new headquarters after pulling plans to build the facility next door in Zionsville. The organization had operated for years at a site near East 42nd Street and Mitthoeffer Road.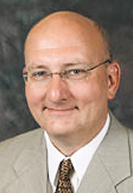 Houseknecht
Whitestown Town Manager Dax Norton said the project would be the first of its kind in Boone County, and town leaders are drawing on the Monon Community Center in Carmel, The Depot at Nickel Plate in Fishers, and The Foundry near the University of Notre Dame for inspiration.
With the Little League project in hand—Little League's David Houseknecht, senior vice president of staff administration and chief financial officer, told IBJ the organization has plans to host tournaments in Whitestown as soon as 2020—and a signed purchase agreement in hand, the town can begin negotiations with other organizations and private developers for the rest of the project.
Norton said he hopes to see a majority of it built in three to five years.
"I can tell you, based on the Little League announcement, we got six or seven phone calls on [the] Thursday after the council meeting just from private developers wanting to be part of this," Norton said.
Wrecks Inc. was founded in 1949 by brothers Michael B. "Mickey" Maurer and Julius Maurer and moved from Indianapolis to Whitestown in the early 1950s.
Julius was the father of Michael S. Maurer, also known as Mickey, who is a shareholder in IBJ Corp., which owns the Indianapolis Business Journal.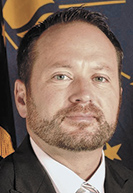 Norton
The business was well-known for its three-line neon sign along I-65 that says, "Wrecks Inc. We meet by accident. Drive carefully." The sign still stands today.
Norton said the land—which is owned by Stacy and Elizabeth Maurer, daughters of the late Michael B. Maurer—has been vacant since the early 2000s.
A housing project proposed for the site shortly thereafter fell through after reports showed the portion of the property where the subdivision would have been built had contaminated soil.
Wrecks Inc. agreed to enter the Indiana Department of Environmental Management's voluntary remediation program in 2005 to begin addressing contamination concerns. About 30 acres of the site are still in the remediation program, and the rest of the site has no environmental problems, Norton said.
As part of the new purchase agreement with Wrecks, the town has agreed to work with the family and IDEM to finish cleanup. "We're not concerned about it," Norton said.
The beginning
The project germinated about 18 months ago when Whitestown reached out to the landowners about cleaning up the property. The town sent a letter requesting they remove the old sign and take down blue fencing that encompasses the property, Norton said.
From there, discussions began about ways the town and Maurer family together could improve the site but also honor its history. Long before Little League entered the picture, Whitestown leaders were already considering a mixed-use project featuring a community center, which Boone County lacks, and sports complexes.
The town now will restore the old sign and incorporate it into the project, which will be called Maurer Commons, a tribute to the land's history.
Last fall, Little League International picked Boone County's Zionsville for its new Central Region Headquarters. But the project stalled when neighbors voiced concerns about high-density housing tied to the project.
Eventually, Little League pulled its plans and announced it would begin looking for a site outside of Zionsville.
Already in negotiations to purchase the Wrecks Inc. site and hoping to keep the project in Boone County, Whitestown officials approached Little League about building there.
Houseknecht said Little League was impressed with Whitestown's Maurer Commons plans because they show the town supports the community and youth sports.
In addition to baseball and softball fields, Maurer Commons could include a hockey and curling facility and soccer fields.
The youth baseball organization has four other regional centers. While most are near other sports facilities, none are part of something similar to what Whitestown has proposed, Houseknecht said.
When considering sites for the new facility, Little League was concerned about location, but also wanted to find a community that supports its organization.
"Overall, Whitestown has been very committed to the project. Very supportive," Houseknecht said. "They seem to appreciate and understand the ideals of Little League."
Discussions about construction are just beginning, Houseknecht said, but Little League plans to host its annual Great Lakes and Midwest Region baseball tournaments—as well as the Central Region softball tournament—in Whitestown in 2020.
Because the Little League portion of the site has no environmental problems, construction can begin immediately, Norton said.
The Little League announcement is just the start of a project that will change Whitestown, he added. "Little League was a blessing that fell into our laps."
Transforming the county
Norton said the town initially proposed Maurer Commons to provide Boone County residents with something the county lacks: recreational amenities.
"You would really have to leave our county to go enjoy some of the things Carmel has, Plainfield has and Fishers has," he said. "We're way behind."
While Whitestown remains the state's fastest-growing community, Boone County is the second-least-populated county in the metro area, Norton said, because it lacks some of the amenities others, such as Hamilton County, offer.
"This gives Boone County and Whitestown the ability to provide the amenities the next generation will want, which I think will be more expensive amenities than what we're used to."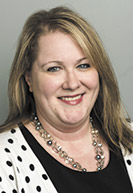 Whitehead
Molly Whitehead, executive director of the Boone County Economic Development Corp., said Maurer Commons will provide all of Boone County with a unique asset that could give it a leg up in landing more economic development deals.
From a tourism standpoint, it will draw more people to the community to eat at restaurants, shop at stores and sleep in hotels, which she hopes will generate more business throughout the county, she said. But it could also help other business sectors.
Many employees consider quality-of-life and place-making amenities when looking for a place to live, but businesses are also beginning to look at such factors in choosing where to build or relocate operations. Even the manufacturing sector, which hasn't always been concerned about quality-of-life aspects, now often wants to know what a community can offer its workers, she said.
"Amenities like this would provide residents a place to go do life," she said. "That always helps when we're making a pitch for our community."•
Please enable JavaScript to view this content.