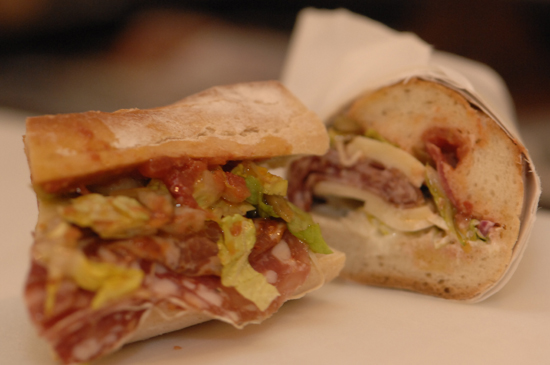 Fans give the Indiana Pacers high marks when they rate their overall experience at Bankers Life Fieldhouse. And, because a big part of that experience typically involves food, officials for Pacers Sports & Entertainment frequently look for ways to upgrade the venue's menu options.
This year, the Pacers are teaming with several local restaurant operators to add food items that aren't typically found at basketball games and concerts. The culinary partnerships were announced Wednesday.
"Today we are excited to announce another new development for our guests at Bankers Life Fieldhouse—a variety of new food items offered by our local culinary partners that will be available throughout the upcoming season," said Rick Fuson, president and chief operating officer of Pacers Sports & Entertainment, in written remarks. "We've never had such great and diverse food options in our history at Bankers Life Fieldhouse. As we tip off the season on Wednesday, Oct. 17, we look forward to working with our culinary partners as we continue serving our guests and providing them with the best possible experiences."
The partners and their menu items include:
— Oca, a restaurant affiliate of Goose the Market, is serving the world-famous Batali Sandwich, which was named the top sandwich in the country by Bon Appetit magazine. Also available will be the New Castle, featuring jalapeno duck sausage, and the White Dog, made with weisswurst and fermented cabbage.
— Bru Burger Bar, which is offering Game Day Burgers with options including Provencal, New York and turkey.
— Subito, a downtown soup and sandwich shop, is offering the Walla Walla Panini, made with ham, swiss cheese and green apple.
— Jack's Donuts is serving Donut Holes, a Tiger Bun Ice Cream Sandwich and a Top Your Own Donut item.
— Tavern at the Point is offering Brisket Nachos made with beer cheese.
— Mimi Blue Meatballs is featuring sliders with offerings including traditional meatball, bacon meatball and braised brisket.
— Levy Restaurants, a Chicago-based foods services provider, is offering Impossible Chorizo Potato Tacos and an Indy Poke Bowl featuring pork belly and avocado.
— Also available will be Indy Mix Popcorn from Just Pop In! and snack and juice options from Garden Table.
Bankers Life Fieldhouse finished No. 2 in the NBA's rankings for "Overall Game Experience" and No. 1 for "In-Seat Experience" last season.
The Pacers finished 27th out of 30 NBA teams in attendance last season while compiling a 48-34 record, but saw crowds pick up considerably in the second half of the season when the team outperformed initial expectations. Average attendance was 16,051 per game (88.4 percent of capacity), down 3.9 percent from the previous season.
Please enable JavaScript to view this content.