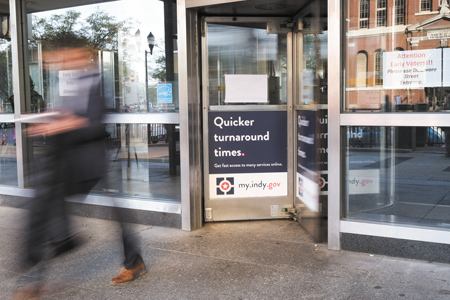 To apply for a property tax deduction, Marion County residents used to have to trek downtown to the City-County Building, find parking, get through security, and take the elevator up to Marion County Auditor Julie Voorhies' eighth-floor office.
Nearly 50 people each day would overflow Voorhies' office to perform the task. But now, it's quiet. Residents are completing the process through a web portal launched earlier this year, saving time for both residents and staff members.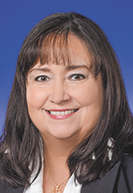 Voorhies
"What used to take days, now we have a turnaround time of minutes," Voorhies said.
Applying for property tax deductions is one of more than 50 services—from requesting extra police patrols to filing property tax appeals to requesting a streetlight in your neighborhood—now offered digitally at my.indy.gov.
The ongoing, $2 million-plus effort is called Shift Indy. As part of the transition, the city's old, clunky website—indy.gov—will be dead the beginning of next year.
The city rolled out some of the new functions online months ago and now is marketing them on billboards and in IndyGo bus advertisements, signage at the City-County Building, and print and radio advertisements scheduled to run early next year. It's spent $60,000 on advertising so far.
The genesis of Indianapolis Chief Information Officer Ken Clark's idea to improve the city's digital services came at the beginning of Mayor Joe Hogsett's administration in 2016.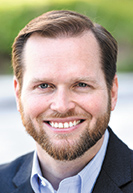 Clark
Immediately, Clark knew the city's website, which "was out there before the first iPhone came out," needed to be redesigned. It wasn't mobile-friendly. It wasn't searchable. Its back-end infrastructure was old and mismanaged.
But Clark said he didn't want to "put lipstick on a pig." Sitting in a conference room on the 25th floor of the City-County Building, he told IBJ he wanted to "take advantage of the ways technology has improved and provide incredible access to citizens to allow them to access services they need every day, without coming here."
Hogsett Deputy Chief of Staff Taylor Schaffer said Clark's team was able to get buy-in on the project even in a tight fiscal environment. Her frugal boss has been writing annual budgets that are relatively flat on spending.
Clark's Information Services Agency "has absolutely been a success story," Schaffer said.
"As they've upgraded things and offered more resident services, they are also able to take things offline that were bloating the budget," she said. ISA's 2019 budget of $30.3 million is down about $1 million from 2018, and more than $3 million from 2016. The reduction is largely due to eliminating vendor contracts associated with old servers and storage. The new website is moving to cloud storage.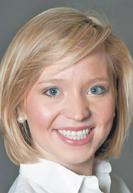 Schaffer
So far, the team has spent $1.95 million of its $2.4 million budget for the project. More services will roll out next year. The city hired Indianapolis-based Daniels Associates Inc. to help complete the work, which is using Chicago-based CityBase as its subcontractor.
The effort comes as municipalities across the state and country also are making strides in updating digital services.
It's becoming an expectation from constituents who in other aspects of their lives are increasingly immersed in digital tools and automated processes, said Teri Takai, president of California-based research and advisory institute Center for Digital Government.
"If not No. 1, then No. 2 behind cybersecurity, on the priority list for government CTOs is continuing to improve and put more services in online and mobile channels," Takai said. "The citizens are driving it. It's really great that Indianapolis is taking this step."
Adding services
Some services offered at my.indy.gov are new altogether—like being able to search campaign-finance records or request the police chief's appearance at an event—while some are replacements or updates of existing services, such as the pages where residents could pay their property taxes or view election results.
Clark said his team met with "every single agency and department" to learn their goals and what they wanted to do better or in a different way. He came up with a list of 1,000 items.
The quality and availability of services varied widely from agency to agency, he said.
"Every agency wants to do it well," Clark said. "They don't always know how."
Schaffer said many agencies had "workarounds" to address inadequacies in their systems.
"Departments were piecemealing together the information based on the technology they had," she said.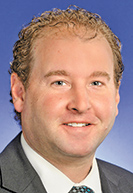 O'Connor
Clark said one benefit for residents is that the website is easily searchable; users don't have to dig through various department or agency web pages.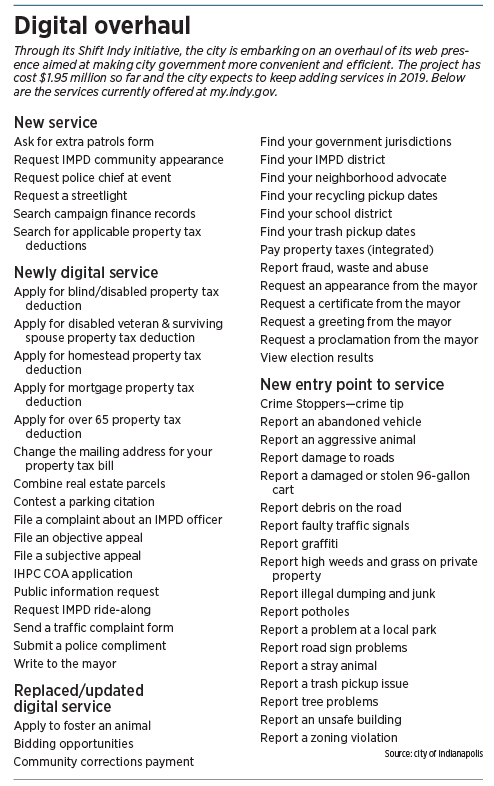 "Most people are coming to pay a parking ticket or a simple thing they need to do in their everyday lives, and they need to do it quickly," Clark said. "We're building the whole thing to be accessible in that way."
Marion County Assessor Joseph O'Connor said he doesn't expect the transition to the digital systems to result in reduced staffing for his department, but "it does allow us to focus more on quality control and responsiveness and accuracy to taxpayers."
The online system to file property tax appeals online, which has been used 520 times since February, is also efficient for the office because it allows staff members to "track every appeal from cradle to grave" automatically instead of manually, O'Connor said.
The digital upgrades come amid Hogsett's "Indy 3.0" effort, which is assessing how much physical space city offices will need long term. With construction of the criminal justice center in Twin Aire, city officials have floated the idea of selling the 28-story City-County Building and potentially moving to the smaller Old City Hall.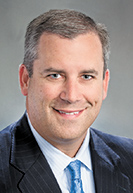 Greller
Clark said a big priority for the city in creating the website was to use technology as "a great equalizer," since most people have a smartphone.
"Even the areas we're putting the billboards in, we're focusing on the underserved populations before they take time off work and come downtown or make it harder on themselves."
But the services will still be available in person for those who feel more comfortable coming to the City-County Building to take care of their business.
Clark said he will continue to look for ways to upgrade the site. Officials are considering improving mapping capabilities to provide data on infrastructure, crime and other topics. They also hope to streamline permitting and licensing.
"How do we make Indianapolis the easiest city in the state to do business?" Clark said. "Are there some places where we can cut some red tape? Everyone's open to that."
'Coming from behind'
Though Clark admitted Indianapolis is "coming from behind" on its digital presence, the city has received praise for its efforts.
Takai's Center for Digital Government recently named Indianapolis a finalist for its "government experience awards."
And the Association of Indiana Counties earlier this year heralded the upgrades by awarding Marion County its local government cooperation award.
Executive Director David Bottorff said the group doesn't usually give out awards for technology efforts, but "we felt it needed recognition."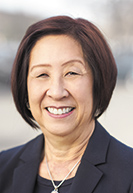 Takai
Meanwhile, other Indiana municipalities are also making digital upgrades, some faster than others.
Matt Greller, CEO of AIM, formerly the Indiana Association of Cities and Towns, said the "utilization of digital technology is as diverse as every Indiana city and town is."
"We've seen everything from open data efforts in Bloomington and Fishers and smart sewers in South Bend, to the customer-service cool stuff that Indianapolis is doing," Greller said.
The challenge standing in the way of more cities offering digital services, he said, is limited municipal budgets.
But those tight budgets also are a justification for making the upgrades, he added.
"For websites to be functional and useful, they've got to be updated on a real-time basis. That takes manpower, capital expense. The only reason a city or town would look at doing something like this is to serve the taxpayer, the citizens. It's theoretically and hopefully more efficient."•
Please enable JavaScript to view this content.