Justin Markel and Quinton Lasko are obsessed with feet and legs, technology and helping people improve their mobility.
This year, the recent Purdue University grads have combined those interests and their passions for sports and engineering into a new technology designed to help athletes prevent non-contact injuries. But their invention could have applications far beyond athletes.
Markel, Lasko and other researchers at Purdue developed an insole sensor to provide a practical method of measuring the full range of forces on the foot. Their "capacitive force sensor" uses parallel plates to measure three dimensional forces on the foot and then transmit the data to a computer or tablet.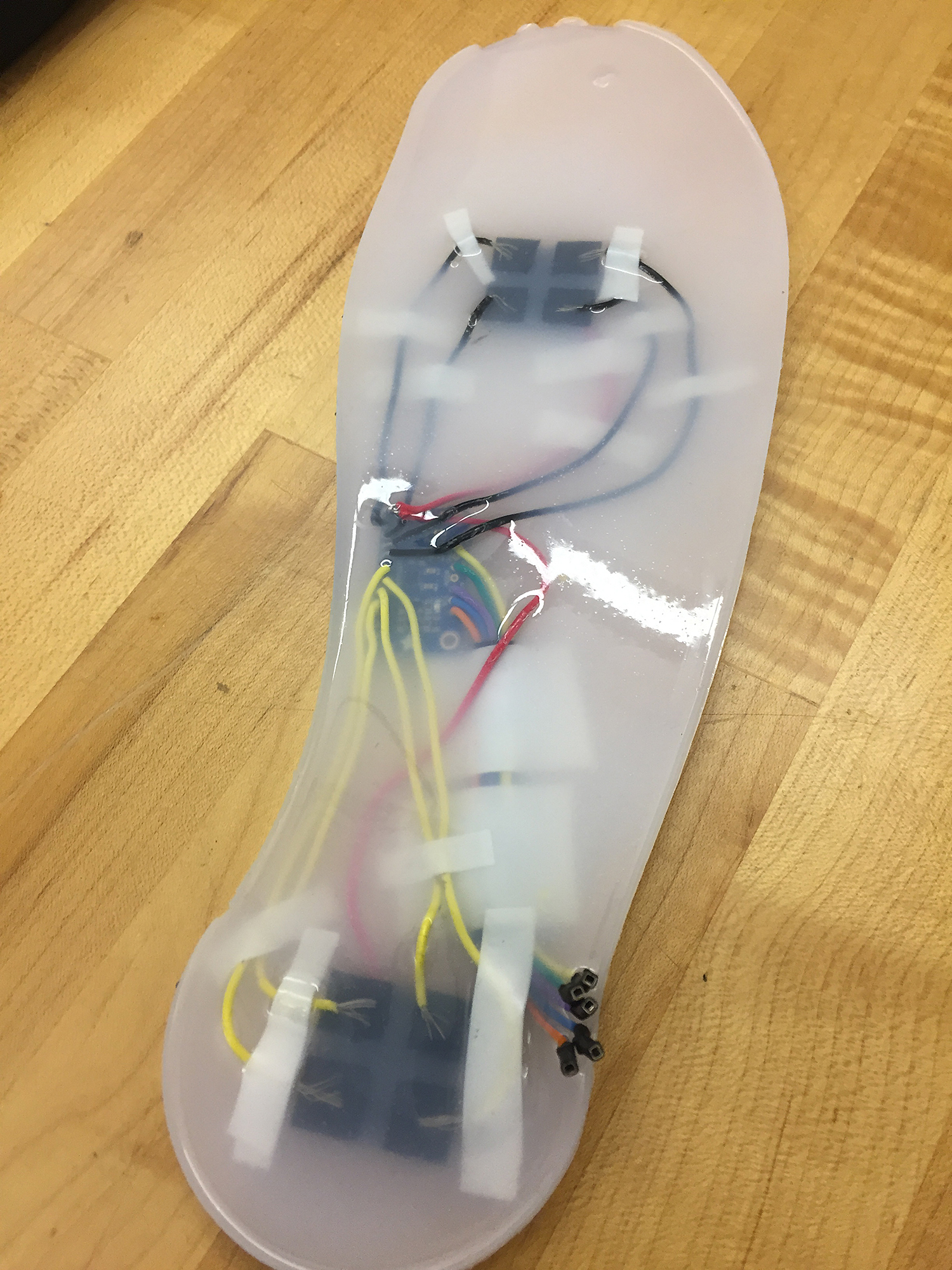 "Our team is really passionate about pushing athletic performance to the next level, and giving athletes the opportunity to gain a competitive edge," said Markel, an avid baseball fan and player. "Every athlete is unique, and providing complete 3D force data is essential to understanding peak-performance and ultimately reducing injury potential."
That's important. The Centers for Disease Control and Prevention reports more than 8.6 million sports- and recreation-related injuries each year in the United States.
The Purdue mobile insole sensor is small, flexible and adjustable and designed to work for different body types and various athletic applications, Markel said.
The researchers said the technology also could be helpful to shoe companies that want to use the data in designing footwear and to help diabetic patients avoid blisters on their feet.
"Existing mobile sensors that our technology competes with use pressure mapping to derive force measurements, and this really doesn't provide the whole picture," Lasko said. "We believe our technology could lead to individualized training that allows athletes to detect and correct inefficiencies in their movement and reduce their chances of being injured."
Lasko and Markel's team won the 2017 Malott Innovation Award from Purdue's School of Mechanical Engineering. The other student researchers involved in the project include Dane Rudy, Jennifer Regard and Christopher Spiers.
The technology is patented through the Purdue Office of Technology Commercialization, and the innovation is available for licensing.
Markel and Lasko have long been interested in health care applications of engineering and technology. 
In 2013, Markel was part of a team at South Elgin High School in Illinois that designed a prosthetic leg that won first place in the New Generation Innovators Challenge at the Midwest Research Competition, which was sponsored by HP, Intel and Autodesk. Markel said the prosthetic leg was designed to allow users to live an active lifestyle and play sports if desired. 
"We wanted to do something that was virtually unique, applicable in multiple situations and multiple scenarios to better someone's lifestyle," Markel said of the high school project.
In 2016, Lasko—then a junior at Purdue—was part of a team that developed a prosthetic ankle and foot that offered greater range of motion than other prosthetics on the market and at a lower price.. The prosthetic was successfully tested on a 13-year-old multi-sport athlete from West Lafayette.
Purdue mechanical engineering professor Eric Nauman called the prosthetic ankle and foot the best senior design project he's seen. Lasko, the only non-graduating member of the design team, told the Associated Press that year he hoped to carry the project forward during his senior year. 
Lasko's 2016 project helped give rise to the insole sensor project.
The goal is to eventually merge the design with another Purdue project that aims to make prosthetics more active, Lasko told the AP. Sensory technology could help motorize the prosthesis, allowing for improved gait when running and other improvements, Lasko explained.
"This whole next year we're going to work on different ways to implement that actuation with this mechanical design," Lasko told AP. "We want to give them that advantage to have that force output from the foot to get a little more out of it."
Please enable JavaScript to view this content.