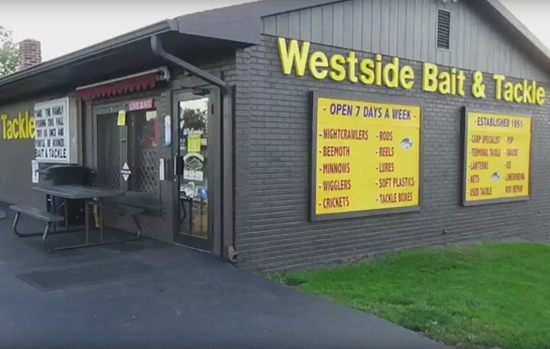 Westside Bait & Tackle, a family-owned Indianapolis business founded in 1951, plans to close its doors for good at the end of the year, its owner says.
The business, located at the corner of Vermont Street and North White River Parkway in the Stringtown neighborhood, has begun selling off its inventory of fishing gear, bait and accessories at discounted prices. The store was known for its extensive inventory of live baits.
Tom Donlan, a 30-year veteran of the Indianapolis Fire Department, founded the store with a fellow firefighter and later bought out his friend's share of the business. When Donlan died in 2003, the business passed to sons Tim and Jim Donlan. 
"After 68 years we're going to call it quits," Jim Donlan said in a Facebook video. "It's going to be a sad day for everybody—but things change, and it's time."
Please enable JavaScript to view this content.