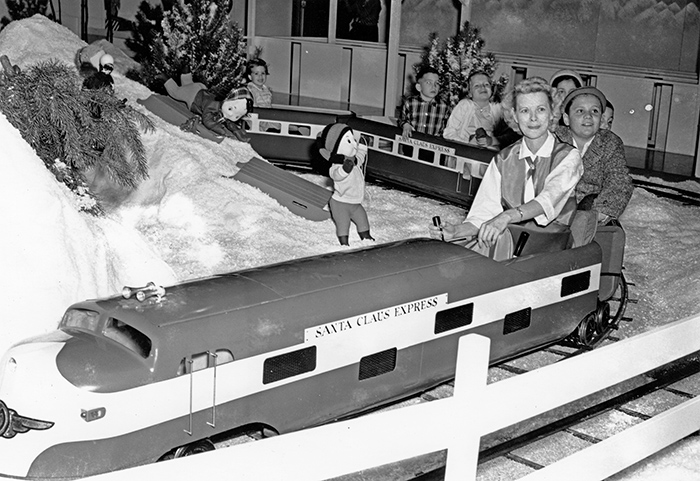 In 1958, L.S. Ayres introduced the Santa Claus Express, an electric train children rode through the store on their way to see Santa. Department stores used Santa and holiday-themed windows to attract shoppers downtown at Christmas time. The department stores have left downtown, but the Eiteljorg Museum of American Indians and Western Art has rekindled some of those holiday traditions with its Jingle Rails miniature train exhibit. See page 31 to learn more about the trains at
the Eiteljorg.
Sources: Indiana Historical Society
Credit: The photo is courtesy of the Indiana Historical Society. More images are available at images.indianahistory.org.
Please enable JavaScript to view this content.