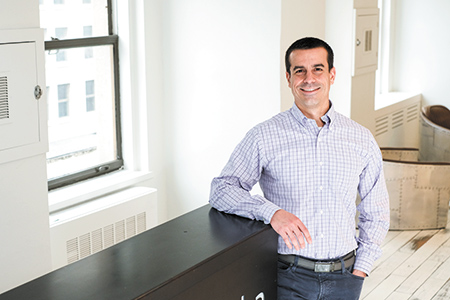 Under Blake Koriath's financial leadership, High Alpha raised more than $100 million in 2018—$85 million for its traditional venture capital fund and $16.65 million for High Alpha Studio II, which launches software firms and helps them grow. High Alpha Studio I, formed in 2015, has launched11 firms. More recently, he was instrumental in the investment in Chicago-based LogicGate and project44, and the local ed-tech startup ClearScholar. In the process—and with Koriath leading financial strategy for his employer and its young portfolio companies—High Alpha has grown from five to 30 employees.He was also instrumental in pushing the Legislature to pass software-as-a-service tax legislation andwas accepted into the 23rd class of Kauffman Fellows, a leadership program for venture capitalists.
Education: "My dad was a financial adviser, so I was always interested in what he did," Koriath said. "While I didn't end up in quite the same profession, I was always interested in numbers and financials because of the things we talked about at home." He took that interest and earned bachelor's degrees in business administration and economics from the University of North Carolina at Chapel Hill.
Career path: "It took a while to find my passion—at the intersection of finance and technology—but I knew I had found it when I joined the finance team at ExactTarget in 2008," he said. Before hitting that target, he was a claims adjuster for Zurich North America, a credit analyst for National City Bank, a financial analyst for Onsite Health Diagnostics, and a finance manager for Magellan Health Services. From ExactTarget, he moved on to accounting and director of finance positions at hc1.com. He joined High Alpha in 2014 as its first employee. There, he built the financial and accounting operation fromthe ground up.
Recent business challenge: "Working with early-stage companies means there are frequent challenges, but that's one of the reasons I love my job," Koriath said. "Staying calm and working as a team to find solutions allows us to get through nearly everything."
Unique challenges in working with startups: "They are highly unpredictable and volatile, which creates challenges for the finance function. We have to help companies determine appropriate investments in building product and building a team while also managing risk and a wide range of possible outcomes." Sometimes forgotten, he said, is that "we don't have an endless supply of capital. We have to raise money just like our startups do."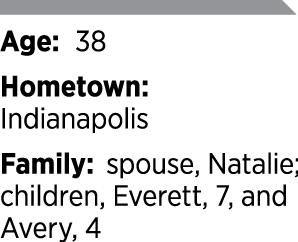 Givebacks: A member of The Penrod Society, where he previously served as chairman of its public relations and sponsorship committees, Koriath is a board member of the Indianapolis Zoo and the Orr Fellowship.
Downtime: running, listening to music, watching ("and cheering for") the Tar Heels, Colts and Pacers
My job would be a lot easier if … "I could clone the amazing people on our team who support High Alpha and the companies and entrepreneurs we work with."•
Check out more CFO honorees..
Please enable JavaScript to view this content.