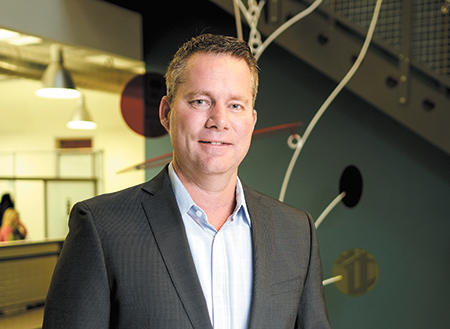 Under the watchful eyes of Christopher Myrvold, Buckingham has seen growth in its portfolio, with assets rising from about $300 million when he started there 14 years ago to nearly $1.5 billion today. Once primarily a Midwest-focused company—and still noted here for such signature properties as CityWay—it now has a national presence. Among its recent projects outside Indianapolis is Aertson Midtown, a development in Nashville, Tennessee, with 250 units, a 180-room hotel, restaurants, bars and more. And, Myrvold said, "we have added institutional investment management by closing on a $175 million fund in 2018 focusing on acquisitions in the Midwest and Southeast." Now, Buckingham is in the market to raise its second fund, with a target of $350 million.
Education: "My teachers did a good job of making the classes interesting and interactive, which was helpful in advocating careers in the finance and accounting field," Myrvold said. Those early experiences led him to a bachelor's in accounting and an MBA with an emphasis in finance from Ball State University.
Career path: After what he described as "three years of really positive experience," Myrvold left his first post-college public-accounting job to work with the international firm Coopers & Lybrand (now PricewaterhouseCoopers) in its Middle Market Advisory Service. There, he focused on tax services for large private companies and smaller public companies. After seven years there—and armed with an MBA—he purchased an engineering and manufacturing firm. Growth over the course of three years led to an opportunity to sell the company. He was then offered the CFO position at Buckingham.
Unique challenges in real estate: "It's a very transactional business model—develop, acquire, sell, refinance—and there are always complexities and challenges in determining the optimal financing/capital stack for each specific transaction," he said. "In addition, it's critical to have a great team to manage the accounting, compliance and risk management of owning and operating real estate."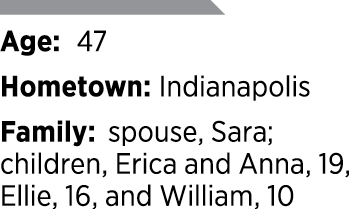 Givebacks: Myrvold serves on the finance committee for Immaculate Heart of Mary and is a board member of the graduate program Master's of Professional Studies in Real Estate Development at the University of Indianapolis. The Buckingham Foundation also supports more than 50 organizations a year in the areas of affordable housing, community and economic development, and arts and culture.
Downtime: cooking and summertime at his lake house
My job would be a lot easier if … "banking regulations were amended to allow lenders to provide financing without all the regulatory red tape."•
Check out more CFO honorees..
Please enable JavaScript to view this content.