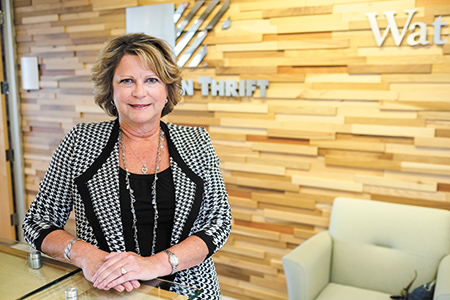 When Cindy Gordon started at Thompson Thrift in 1998, its construction division did about $5 million in revenue, and the development and real estate division had just ventured into commercial real estate. Today, construction revenue is $175 million, the retail-development division has completed 3 million square feet of commercial property, and the company's commercial portfolio represents more than 1 million square feet. "I started here with just one accounting associate for the entire group of companies," she said. "We now have 19 team members in our real estate and development accounting/finance group and two open positions."
Education: Gordon earned a bachelor's from Murray State University and an MBA from Indiana State University.
Career path: Finding the small-firm environment of her first post-college job too limiting, Gordon went to work as an internal auditor in Nashville, Tennessee. Later, she was recruited to be assistant controller of a privately owned concrete and block manufacturer. Unfortunately, the company went through ill-advised rapid growth and Gordon could see its demise was imminent. She leapt to a controller position with a company that owned about 15 fast-food restaurants and a residential land development company. A short stint as controller of a business telecommunications company, a few years at a produce distributor, and more finance work with a travel company followed. She earned her MBA and CPA license for Indiana, then applied with Thompson Thrift. Initially, she was passed over for being overqualified, but she reached out again a year later and became controller.
Major company achievements during tenure: Thompson Thrift's multifamily division, Watermark Residential, has completed or has under construction more than 9,000 units. "We now have offices not just in Terre Haute, but in downtown Indianapolis, Phoenix and Houston, in
addition to the residential onsite staff located in multiple other states."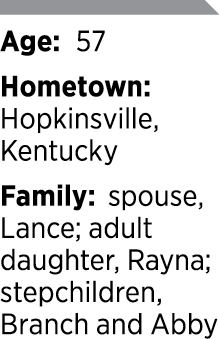 Recent business challenge: "We recently started a large mixed project with a fairly large investor pool and some municipal incentives that required a complicated corporate ownership structure," she said. "It was further complicated by 2018 tax reform changes regarding the treatment of municipal incentives." The project required four different entities, including a Subchapter S entity. "We had to be able to explain the structure to investors, lenders and our own internal team and ensure that the structure provided the tax treatment we were seeking. … Continuous communication, collaboration, documentation and some good old-fashioned, roll-up-your-sleeves-and-figure-it-out got us to the closing table on time and also made the process relatively seamless for our lenders, investors and the city."
Givebacks: Gordon served more than 10 years as a board member of FSA Counseling Center and is a longtime board member and past president of the Taxpayers Association of Vigo County.
Downtime: boating, walking, and reading science fiction and historical fiction
My job would be a lot easier if … "every now and then, a project could be the same as the last one."•
Check out more CFO honorees..
Please enable JavaScript to view this content.