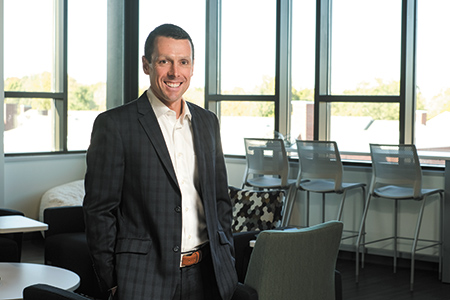 Invesque was launched in late 2015 with a portfolio of 11 properties and assets valued at$300 million. Formerly known as Mainstreet Health Investments Inc., it invests in health care and senior living properties. By the time it went public on the Toronto Stock Exchange inJune 2016, the company was up to 24 properties valued at $450 million. "We have grown the company through Q2 2018 to 105 properties and $1.4 billion in total assets," reported Higgs, who guided the financing of a diversified portfolio across the health care spectrum.
Education: "My father taught me from a young age the value of a dollar and I have always been analytical, so I was pretty naturally drawn to finance," said Higgs,who graduated from Butler Universitywith a bachelor's in accounting and aminor in Spanish.
Career path: The road to Invesque took him through the audit practice area of KPMG from associate through senior manager, and then he went to senior vide president for finance at Mainstreet. He became CFO in 2015.
Major company achievement during his tenure: "We have grown our institutional and retail investor base greatly over the course of two years," noted Higgs, "and I'm delighted to have built a significant network of external debt and equity capital partners and operating partners along the way." As important, he said, is the team that's been built from scratch. "We have an awesome culture with amazing people, and I am increasingly both lucky and grateful to work alongside them."
Recent business challenge: "We have had significant opportunity to add to our portfolio, but [have had] a challenge in identifying non-dilutive capital to raise to pair with the opportunities," he said. "We have had success in raising and issuing capital through creative and somewhat non-traditional structures, including convertible preferred equity."
Unique challenges in health care investing: "Our operating partners are the lifeblood of our business, whether through our triple net leases or our joint venture partnerships," Higgs said. "Managing, monitoring and strategizing with each of them and each line of business in a rapidly evolving landscape of both regulation and new competition, and being able to become a preferred and trusted partner, is a challenge."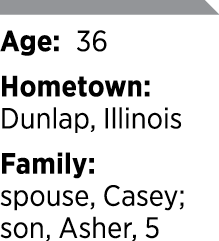 Something people don't understand about Invesque: "We are a publicly traded company, yet [being on the Toronto Stock Exchange], very few people in the area likely know that we exist."
Givebacks: Higgs serves as chairman of the board for Play Ball Indiana, is a committee member of the Alzheimer's Association of Indiana, and is a contributor to the Lacy School of Business at Butler University.
Downtime: "Traveling, golfing and spending time on the farm."
My job would be a lot easier if …"there were a few more hours in the day."•
Check out more CFO honorees..
Please enable JavaScript to view this content.