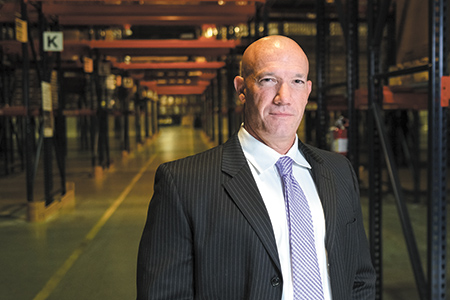 During Joseph Slater's four years as chief financial and operations officer, Gleaners has experienced a 33 percent improvement in fundraising efficiency and established a $9.5 million endowment (the first permanent endowment in the group's history). Operating expenses were cut more than $1 million annually and a platform was established for agencies to purchase food directly from Gleaners for less than retail cost, saving the agencies significant money.
Education: Slater's financial interest was sparked in a high school bookkeeping class. He earned his bachelor's in accounting from Purdue University while also running for the track and cross-country teams and being named AcademicAll Big Ten twice.
Career path: Slater started his career as an auditor with Arthur Andersen ("When there was an Arthur Andersen," he added). After 10 years, he sought something entrepreneurial and entered the consulting world, where he remained 14 years. That changed when he received a call from Gleaners—a consulting client—looking for an interim CFO, a job that later became permanent and expanded. "I fell in love with the organization and the mission," he said. "Today, I take great satisfaction and find myself being blessed to do work that I enjoy doing, with people I enjoy being with, and for people that I truly have a heart for."
Major company achievements during his tenure: In addition to the achievements noted above, Slater moved the organization to partial self-funding for health claims, saving more than $500,000 annually. It completed a $1 million facility expansion for a state-of-the-art, on-site food pantry for direct distribution to clients that serves more than 5,000 households per month. Gleaners also launched a cooperative with 39 other food banks in the Midwest that sources and distributes more than 10 million pounds of fresh produce annually.
Recent business challenge: "Shortly after my arrival, the organization was facing a large budget deficit. Gleaners depleted close to $3 million in operating reserves over two years and needed to find a way to continue to expand distribution while operating under a balanced budget. With the help of a committed and talented senior leadership team, we were able to make changes that resulted in reducing operating expenses by over $1 million annually, while expanding non-donation sources of revenue by over $500,000. This enabled the organization to operate in a positive-cash-flow position without needing to cut any food distribution programs."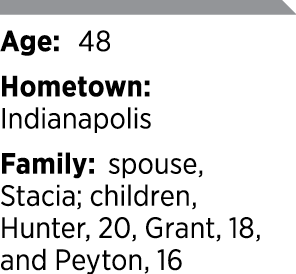 Unique challenges in philanthropic food distribution: "Most people have heard of Gleaners but don't really understand the size and scope of our operations. Gleaners is both a non-profit, funded by donors, and a large distribution business. Our through-put is equivalent to a $70 million distribution business. We have the same challenges related to people, process, technology and regulation that all other distribution businesses face, with the added complexity of being funded by donors, needing to meet donor expectations and requirements, as well as the regulatory and moral responsibilities of a nonprofit."
Givebacks: Slater is past president of Christian Help, which works to provide housing assistance to those in need.
Downtime: coaching cross country and track for Greenwood Christian Academy
My job would be a lot easier if … "the organization had sufficient access to ample funding, including capital to fully automate warehouse processes."•
Check out more CFO honorees..
Please enable JavaScript to view this content.