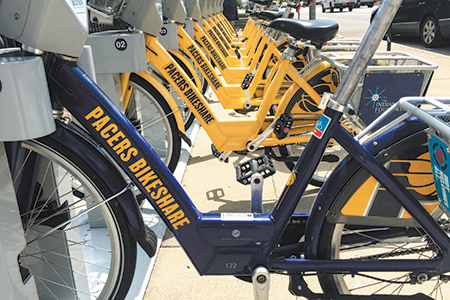 The Indiana Pacers Bikeshare program, whose network of 29 stations is focused almost entirely downtown, plans to roll out 23 new stations next summer—some of which will be miles away from the Mile Square.
The $1.2 million project—to be funded largely with a federal grant—represents the first major expansion since the program launched with 25 stations in 2014. It will add stations for the first time in places as far-flung as Broad Ripple, Garfield Park and the Newfields campus at West 38th Street and Michigan Road, along with several mixed-income and low-income neighborhoods near downtown.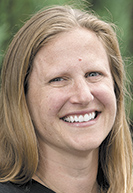 Haley
The expansion goals are to increase cycling in high-demand areas and to attract new users, said Kären Haley, executive director of the Indianapolis Cultural Trail, which oversees the program.
When Pacers Bikeshare launched, its stations were mostly along the Cultural Trail—a dedicated greenway for bicyclists and pedestrians. This expansion takes a similar approach, with many of the new stations along or near the Monon Trail, the White River Trail and the Central Canal Towpath.
"We wrote the grant to grow within the greenway network," Haley said.
After some fine-tuning to determine the exact position of each station, Pacers Bikeshare hopes to place its bicycle station order with Wisconsin-based vendor BCycle this month.
"It's pretty close to being the final plan," Haley said.
Once the order is submitted, she said, it will take about six months before the new stations and bikes are ready for use.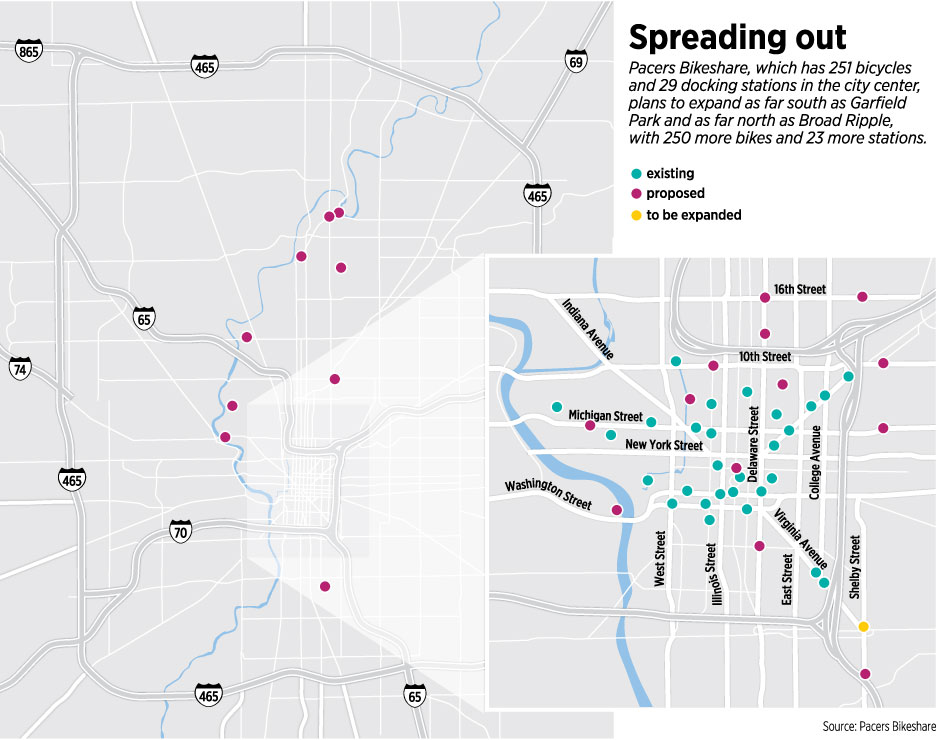 Most of the expansion's cost will be covered by a $960,000 grant from the Federal Highway Administration's Congestion Mitigation and Air Quality program. The remaining $240,000 is coming from two local sources: the Herbert Simon Family Foundation and an unnamed private donor.
Because of the way the bikeshare's pricing structure works, adding stations in new parts of town should encourage users to travel longer distances, Haley said.
Riders can access the bicycles by purchasing a daily, monthly or annual pass. Users aren't required to stay within range of existing stations, and some riders already take the bicycles far from downtown. The bikes are fitted with devices that record rider and trip statistics.
"We have the data to show our existing bikes are going to Broad Ripple," Haley said.
But under the current system, that can make for an expensive trip.
Rides of 30 minutes or less are included in the cost of the pass, but a user who keeps a bike longer will incur additional fees. Checking the bicycle in at a station every 30 minutes avoids those additional fees.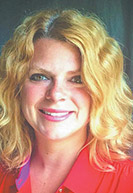 Fanning
Colleen Fanning, executive director of the Broad Ripple Village Association, said she's looking forward to the arrival of Pacers Bikeshare stations in her community.
"I think they will help all the different neighborhoods feel connected and certainly help the other neighborhoods get access to Broad Ripple in a very convenient way," Fanning said.
The two Broad Ripple stations are to be at the intersection of East Westfield Boulevard and North College Avenue and along the Monon Trail at the Broad Ripple Canal.
Fanning said the village association is also considering whether to pursue private funding for two additional stations—one in Broad Ripple Park and another at the Indianapolis Art Center on East 67th Street.
Already, two stations that will be added in next year's expansion are privately funded—the Newfields site and another at the corner of Ninth Street and Fort Wayne Avenue.
The Newfields station will be along the Central Canal Towpath at the Waller Bridge, on property owned by Citizens Energy Group.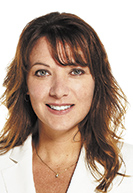 Haigh
Last year, Newfields came up with a 30-year master plan for its campus, with a focus on accessibility and connectivity, said Newfields Chief Operating Officer Kathryn Haigh.
Encouraging bicycling fits in with that plan, Haigh said. "One of the things that we're trying to do is encourage multimodal transportation to Newfields, to expand our audience."
Pacers Bikeshare also has a keen interest in expanding its user base—especially now that it has more competition.
California-based Bird Rides Inc. and Lime both introduced their electric scooters to Indianapolis in June. At the request of city officials, both companies pulled their scooters in July, but they returned in early September after the city passed scooter regulations.
Since then, Haley said, day-pass sales have dropped about 30 percent. Monthly and annual pass sales have seen smaller declines.
Day-pass sales account for about 40 percent of all Pacers Bikeshare trips, Haley said.
"That's when we saw the drop-off—when the scooters came to town," she said.
Adding stations should boost Pacers Bikeshare ridership, she said.
If Kansas City, Missouri, is any indication, Haley's optimism might be well-founded.
Kansas City launched its bikeshare program in 2012 with 12 stations and 80 bikes. The program has expanded four times since then.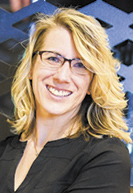 Campbell
Its largest expansion was last year with the addition of eight stations and 80 bikes, said Karen Campbell, director of development and communications at BikeWalkKC, which administers the program.
The system saw about 16,000 rides in 2016 and about 19,600 in 2017, Campbell said. That's a 23 percent increase. "In general, more stations provide more access to bike sharing for more people," she said.
Pacers Bikeshare is not only interested in getting more people on its bikes; it also hopes to widen its ridership demographics.
The bikeshare program does offer a membership option for people of limited means. Under its EveryBody Rides program, qualifying individuals can purchase an annual membership for $10, entitling them to an unlimited number of rides of 30 minutes or less for no additional fee. The regular price for annual memberships is $85.60.
But, according to the bikeshare's 2017 annual report, only about 25 people held EveryBody Rides memberships last year. That number has not changed much since 2014, though the number of trips taken by EveryBody Rides members has grown.
Having stations in more mixed-income and low-income neighborhoods should increase participation in EveryBody Rides, Haley said. "I think it will pick it up significantly."
One of the areas set to receive Pacers Bikeshare stations is the neighborhood northwest of downtown, which is served by not-for-profit Groundwork Indy.
Two stations are planned just east of the White River: one in Riverside Park and one just south of the park where West 16th Street intersects the White River Trail.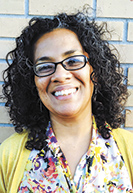 Boyd
Groundwork Indy Executive Director Phyllis Boyd said a number of local residents use bicycles as a primary form of transportation.
Full-price Pacers Bikeshare passes could be too expensive for them, Boyd said, but the $10 annual memberships might be the answer. "I'm optimistic," she said. "I'm hoping that it will become really a useful alternative for folks here, and affordable."
Access to bicycle helmets is another concern for low-income cyclists, she said, and perhaps one the community itself can work to address.•
Please enable JavaScript to view this content.