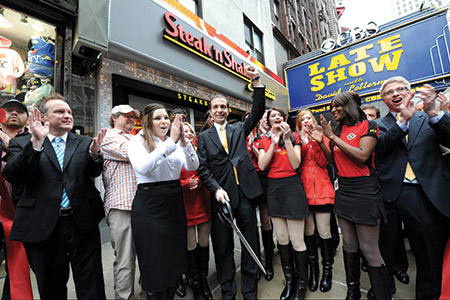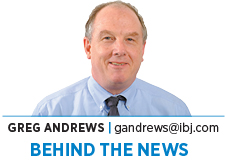 Nearly a decade ago, entrepreneur Sardar Biglari revived Indianapolis' moribund Steak n Shake chain through relentless discounting—a strategy he's hewed to ever since.
Today, it's his company's stock that's trading at a steep discount—driven down for a variety of reasons, from controversial corporate-governance practices that he imposed to a run of weak results at Steak n Shake.
Today, San Antonio-based Biglari Holdings—which owns Indianapolis-based Steak n Shake, an insurance company and the Maxim men's magazine and holds a variety of investments—has a stock market value of just $407 million.
That's remarkably low considering that one Biglari Holdings investment—a 19 percent stake in Lebanon, Tennessee-based Cracker Barrel Old Country Store Inc.—has a stock market value of $787 million.
Critics say the discrepancy stems from a string of controversial moves that have sowed distrust and confusion—causing many investors to steer clear of the company and depressing its shares. Those moves range from a 2013 deal under which Sardar Biglari licensed the "Biglari" name to the company for 20 years to a stock restructuring this May that created two classes of shares and consolidated his control over the company.
Under the licensing agreement, Biglari won't receive royalties if he remains atop the company, but if it were sold, or if he were forced out for anything but malfeasance, he'd receive 2.5 percent of sales for years—a sum that could surpass $100 million.
The stock restructuring armed Biglari with a new class of shares with no voting power that he can use as currency in acquisitions without diluting his voting power. Shareholders received one non-voting share and one-tenth of a voting share for each existing share.
Because Biglari already controlled more than half of Biglari Holdings' stock, critics were powerless to stop him.
An investor lawsuit that was filed in January and remains pending put it bluntly: "This class action challenges a self-interested scheme to reorganize Biglari Holdings' corporate structure for the express purpose of ensuring S. Biglari's control over the company … in perpetuity."
It's been an especially rough run for investors since the restructuring took effect. Class A shares are down 31 percent, while B shares have fallen about 47 percent. Biglari Holdings' stock market value has fallen 52 percent since starting the year at $857 million.
Jonathan Heller, president of Pennsylvania-based KEJ Financial Advisors, is fed up.
"Something is desperately wrong with this picture: The discount has grown far too wide, and I remain a long-term embittered shareholder, the ranks of which are likely growing by the day," Heller said in a November blog post on Real Money.
Biglari, 41, who as a matter of policy speaks publicly only once a year—at the company's annual shareholder meeting in New York City—did not respond to a request for comment.
It hasn't helped that the Midas touch Biglari once exhibited at Steak n Shake has disappeared.
Under Biglari's leadership, Steak n Shake racked up an incredible 29 straight quarters of same-store sales increases before hitting a rough patch in 2016 that continues today.
In 2018, same-store sales and customer traffic have fallen every quarter. In the three months ended Sept. 30, same-store sales tumbled 6.9 percent and traffic slid 6.6 percent.
Steak n Shake, which has 414 company-owned locations and 214 franchised outposts, said revenue in the latest quarter fell 5.3 percent, to $191.2 million. It posted a quarterly operating loss of $3.2 million, a slight improvement from a year earlier.
Some critics say part of the problem is that the company's relentless focus on cheap food has so strained store managers and franchisees that the customer-dining experience is suffering.
A lawsuit filed in April by a Virginia Beach, Virginia, franchisee charges that Steak n Shake forced it to adhere to such low menu prices that all nine of its restaurants were losing money.
In his February letter to shareholders, Sardar Biglari said the company's value-pricing strategy had served it well and would continue.
"Despite recent lackluster results, our formula for success remains unchanged: Provide the highest quality burgers and shakes at the lowest possible profit per customer from an ever-increasing number of customers.
"We are subscribing to Henry Ford's motto: 'To make money, make quantity.'"•
Please enable JavaScript to view this content.