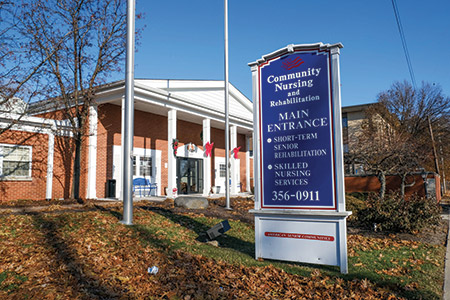 It's the latest crackdown on health care providers—and it could be costly for many.
Two-thirds of Indiana's 544 nursing homes will get lighter reimbursement checks from the federal government for the next year, for having too many patients readmitted to hospitals within a month of discharge.
The penalties will amount to as much as 2 percent of Medicare reimbursements, and could be worth millions of dollars to large nursing-home chains with dozens of locations spread across Indiana and the nation.
The government says hospital readmissions are often unnecessary and cost taxpayers more than $4 billion a year.
The Centers for Medicare and Medicaid Services published a massive list this month outlining which nursing homes will be affected, and by how much. It followed nearly four years of discussion on how to reward and penalize nursing homes based on their hospital readmission rates.
Across Indiana, 359 nursing homes are getting penalized for high readmission statistics. A smaller number, 174, will get bonuses for keeping readmissions low. Eleven nursing homes will see no change.
The list did not say how many readmissions each nursing home had, or what the dollar penalty would be. Instead, it published an "incentive payment multiplier," which will determine how much they will receive for this fiscal year, which began Oct. 1 and goes through the end of next September.
Nationally, nearly 72 percent of the more than 15,000 nursing homes will be penalized. The worst performers will get docked about 2 percent. But good performers will see their checks increase. About 26 percent will get bonuses of up to 1.6 percent more for each Medicare patient than they would have otherwise received. The rest will fall somewhere in the middle.
Until now, the federal government has used these penalties mostly on hospitals, based on whether they were giving adequate follow-up care, as measured through readmissions on six medical conditions.
Now, nursing homes are feeling the same heat. And with so many more seeing penalties than rewards, some industry officials say the industry is getting squeezed.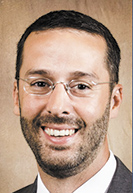 Cattell
The penalties come on top of other financial setbacks, including a shorter number of days that Medicare will pay for most patients staying in skilled-nursing facilities after a hospital discharge. Over the past five years or so, the length of stay has dropped from 30-45 days to 15-25 days, said Zachary Cattell, president of the Indiana Health Care Association, the state's largest trade association for assisted-living and long-term care.
"If you cobble these payment crunches with the shorter number of days that people are staying, it is adding a significant amount of financial stress for providers," he said.
Leverage
In the Indianapolis area, 13 nursing homes are tied for the highest penalty of about 2 percent, but hundreds of others will face varying degrees of reimbursement cuts.
Some large nursing-home chains—such as American Senior Communities, which operates 87 locations—have been trying to reduce hospital readmissions by expanding patient education and post-discharge follow-ups. ASC also has been collaborating with local hospitals to monitor patients and provide the best nursing care possible after hospital discharge.
The company did not say how many of its facilities will be penalized, or what the likely financial impact would be. The government did not identify individual nursing homes by owner, so it is difficult to say which companies will be affected to what degree.
"American Senior Communities is committed to delivering the very best quality of care," the Indianapolis-based company said in a statement. "As leaders in senior care, we are continuing to do our part in achieving quality outcomes which will result in lowering readmissions back to the hospital. This, in turn, will lower the overall, unnecessary costs to Medicare."
Some patient advocacy groups say they support the government's penalties and rewards. Some say nursing homes are frequently understaffed, which leads to medical problems for patients, including pressure ulcers, falls and dehydration.
Those conditions, if left untreated, can result in a hospital readmission, said Michelle Niemier, deputy director of the Center for At-Risk Elders, a not-for-profit, public-interest law firm in Indianapolis.
"Adequate staffing is absolutely key to quality care," she said. "The penalties have to be stiff enough that a facility and its corporate owners will invest enough in staffing to prevent these problems from happening again. … At the other end, you want the incentives to be so good that the nursing home will say, 'Hey, we could be really great if we hire another nurse or three more aides.'"
While the maximum penalty is about 2 percent, nursing homes actually could suffer indirectly much more.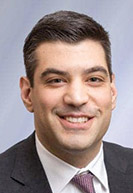 Fedele
"If they consistently are doing poorly with readmissions, they're not going to be seen positively by their top [hospital] referral sources, and the impact will be much, much greater than 2 percent," said Vincent Fedele, director of analytics for Zimmet Health Services Group, a New Jersey consulting firm focused on post-acute care.
'Things you can't control'
The federal government measured how many Medicare patients that were discharged from a hospital to a skilled-nursing facility for post-acute care wound up back in a hospital within 30 days.
The government said a great many readmissions are preventable: More than 23 percent of skilled-nursing-facility stays resulted in a rehospitalization within a month of the initial hospital discharge. The average Medicare payment for each readmission was $10,352, for a total of $4.34 billion, according to a widely followed study, Medicare said. Of those readmissions, 78 percent were deemed "potentially avoidable."
Some nursing home leaders say they applaud the government's attempt to cut down on avoidable readmissions, but that there's only so much each nursing home can do. For example, if a patient leaves the nursing home after 10 days and returns home, the nursing home is still at risk for 20 additional days, even though the patient might be miles away.
"Always in health care, you're being incentivized or penalized in many cases for things you can't control," Cattell said.
Several national chains with Indiana nursing homes will feel the sting of penalties. Otterbein SeniorLife, an Ohio faith-based not-for-profit, will see lower payments to 12 of its 15 nursing homes, including one in Franklin called Otterbein Franklin SeniorLife Community.
Otterbein's chief strategy officer, Pamela Richmond, told Kaiser Health News that most of the readmissions occurred after patients went home, not while they were in the facilities.
"We're super disappointed," she said.
Other national chains with locations in Indiana, including Trilogy Health Services of Louisville and HCR ManorCare of Toledo, Ohio, did not respond to IBJ.
Creative approaches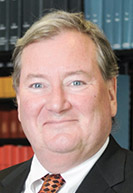 Terry
The penalties and bonuses are meant to prompt nursing homes to look for creative ways to make sure patient care doesn't suffer, said Nicholas Terry, a law professor at Indiana University's McKinney School of Law who specializes in health policy.
Nursing homes, he said, must begin to reach beyond their walls to coordinate patients' follow-up care, to lessen the risk of serious medical conditions and another hospital admission.
"When you discharge a patient, these penalties will stop you from saying, 'Hey, the patient has left; it's the end of our responsibility,'" Terry said. "You're going to have to partner with some kind of coordinated care so that patient will get the necessary follow-up care and make it less likely they will be readmitted."
The penalties and rewards are based on an extremely complex formula calculated from data reported by about 15,000 nursing homes.
Under the program, all the nursing homes automatically lost 2 percent of their Medicare reimbursements. They then had an opportunity to earn that back by showing good performance in their readmissions statistics.
Medicare rated each facility by its hospitalization rates in 2017 compared with those of other facilities, and how much those rates changed from 2015.
The formula determined the incentive payment multipliers. A multiplier of 0.98 meant a nursing home would lose about 2 percent of its reimbursements. A multiplier of 1.01 meant a nursing home could get all of its 2 percent cut returned, plus an additional 1 percent.
Through the incentives, Medicare will redistribute $316 million from poorer-performing to better-performing nursing homes. In Arkansas, Louisiana and Mississippi, 85 percent of nursing homes will lose money, according to an analysis by Kaiser Health News. More than half in Alaska, Hawaii and Washington state will get bonuses.
The overall goal of the program is to get all the different players in the nation's $3.5 trillion health care system to work closer together and improve patient outcome—and to do it for less money.
"It is attempting to put care coordination into a system that is deeply and maybe critically fragmented," Terry said. "Whether you can actually deal with the problems of fragmentation with an incentive/penalty system like this, I think the jury is still out."•
Please enable JavaScript to view this content.