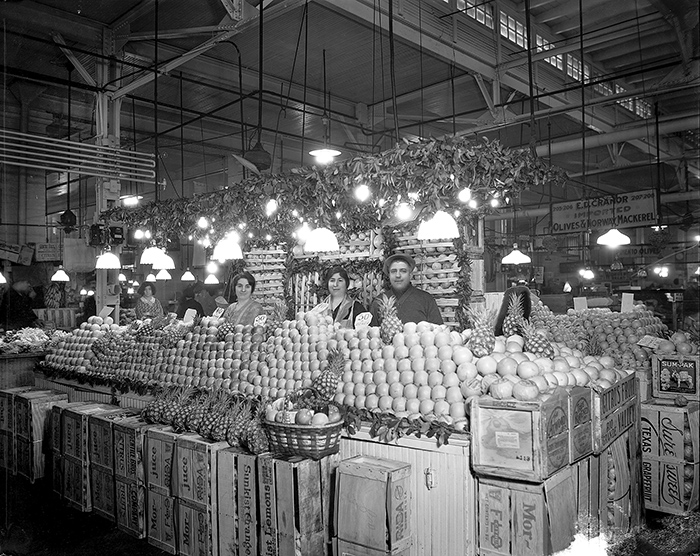 The City Market at 222 E. Market St. was designed by the architectural firm D.A. Bohlen & Son and constructed in 1886, with the goal of providing a one-stop shop for fresh produce, meat, fish, poultry, dairy and baked goods. This photo taken Dec. 24, 1929, in the market shows the members of the Italian-American Jardina family working the Mike Jardina Market Stand. According to the Indiana Historical Society, the 1929 city directory and the 1930 Indiana census lists several other members of the Jardina family with stands in what was then known as the Market House.
Sources: Indianapolis City Market, Indiana Historical Society
The photo is courtesy of the Indiana Historical Society and is part of the Bretzman Photograph Studio Collection. More images are available at images.indianahistory.org.
Please enable JavaScript to view this content.