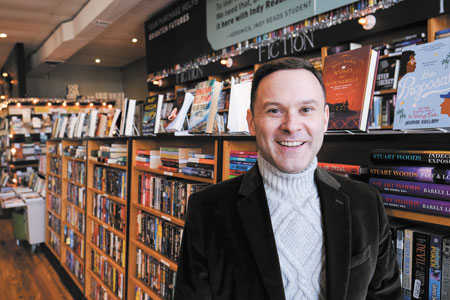 When Ryan King joined Indy Reads as CEO in fall 2016, he inherited an organization that was well-respected in the Indianapolis community—but needed some tender loving care.
The adult literacy not-for-profit had been operating in the red since 2013, and fundraising was becoming more difficult. The group's one-on-one tutoring program seemed to be working, but the organization didn't have any data to support that claim.
King decided something needed to be done to right the course.
"You've gotta change things up or you get stale," King said. "We want to constantly challenge ourselves."
Indy Reads launched a redesigned literacy program in fall 2017, and the board recently approved a new mission statement and strategic vision. The new direction broadens the scope of the organization to include job-readiness skills, rather than focusing only on literacy and English-language proficiency.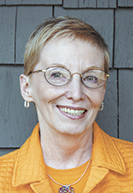 White
"The vision and the mission should be reviewed every year by the board, because the environment we live in changes," said Jessica White, president of Indianapolis fundraising consulting firm Jessica White Associates. "It's perfectly relevant that they have revisited this and that they're making some changes. I think they're good ones."
The changes might include a new location. The lease for Indy Reads Books, the not-for-profit's store on the north end of Massachusetts Avenue, expires in August, and it's likely the store will have to move to less-expensive space.
"What's the next chapter?" King said. "We want to explore everything."
'Best of both worlds'
Under Indy Reads' old teaching model, a volunteer was trained and paired with an adult learner. The volunteer was responsible for creating a lesson plan and arranging times to meet with the student, which meant each student had a unique experience.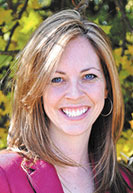 Smith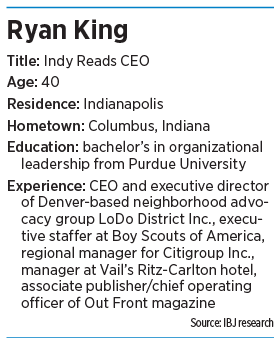 "What was both challenging, yet beautiful, about the one-on-one model was that each individual had a different definition of success, and therefore, desired outcomes, for themselves," former Indy Reads board member Katie Lindahl Smith said.
But that model also made it difficult to track enrollment, progress and retention, which then made it difficult to be persuasive with grantmakers and donors who often want to see proof of results.
Given the budgetary concerns, King knew something had to change. He started talking to literacy organizations across the country and researching other teaching models. He found that many groups used similar one-on-one methods and faced similar struggles. But then he discovered Kansas City, Missouri-based Literacy KC, where Executive Director Gillian Helm had piloted a switch from the one-to-one model to a classroom-based approach in 2012.
Helm said the group went through a lot of trial and error, but leaders fully transitioned the programming in January 2015. Instead of volunteers preparing lessons individually for students, an instructor leads a small classroom of students, who are still accompanied by volunteers.
That way, students receive a standardized lesson, but still get one-on-one support. Students are periodically assessed and moved to different levels of classes, as needed.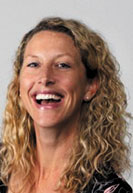 Helm
Helm said an advantage to the classroom model is that it shows students they are not alone in needing help.
"It takes away the shame, and it takes away the stigma," she said.
King visited Literacy KC and met with Helm, then created a similar model for Indy Reads; Community Classrooms launched in September 2017.
King is already pleased with the results: 135 students enrolled for the 2017-2018 school year and 61 percent made full-level gains, which means their literacy skills improved by at least one grade level. And the retention rate is at 89 percent through the spring 2018 semester.
"It was a very researched and educated decision to go this direction," King said. "I don't think anyone would go back to the old model."
One barrier is the staff needed to execute the model. The teachers are part-time employees for Indy Reads. King said the goal is to have a full-time teacher, when capacity and funding allow. Indy Reads currently has 21 staff members, but only eight, including King, are full time.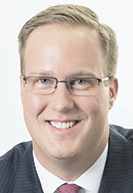 Spilbeler
The transition at Indy Reads also led to terminating the longtime director of programs, Tom Miller, a move that at the time was questioned by the group's former CEO, Travis DiNicola.
DiNicola told IBJ recently that he isn't involved enough to know the details of the new program, but he understands it could have a lot of potential.
Indy Reads board President Jason Spilbeler said the board was interested in the classroom approach because it allows the organization to better track results.
"We had already been having good results with the students, but it's a little bit harder to gauge when it's more kind of independent," Spilbeler said. "We looked at it as kind of the best of both worlds of having a little bit more structure of a classroom but still not losing that high touch that our students really need to make the strides that they want to."
Financial turnaround
Before last year, Indy Reads' budget had been in the red for three straight years.
But in 2017, Indy Reads ended the year more than $200,000 in the black after seeing both a growth in revenue and a decline in expenses. King said he expects 2018 to be in the black as well.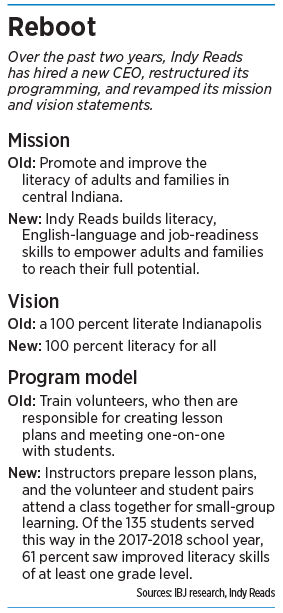 The turnaround can be attributed in part to state and federal funding Indy Reads became eligible for when it was certified in spring 2017 as an Indiana adult education provider. The group had never received government funding before.
For the 2017-2018 school year, Indy Reads received $250,000 in government funding. In the 2018-2019 school year, the not-for-profit can receive up to $191,195.
The government funding represents about a quarter of Indy Reads' operating budget, and it helped accelerate the launch of the new program model.
"It's really been critical for our growth," King said.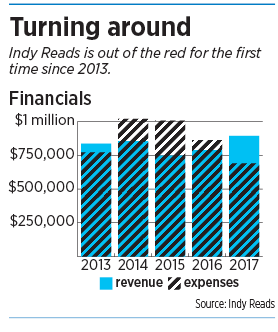 Helm said Literacy KC saw dramatic growth as well after making the switch to classroom-based education. Its annual operating budget jumped from $300,000 to $1.2 million and enrollment has spiked from 200 to 1,500.
Volunteer retention has also drastically improved.
"We have more volunteers than we know what to do with, which is a great problem to have," Helm said.
King said the programming change has also been appealing to donors in Indianapolis.
"We've gotten out of the issues of the past," he said. "We've gotten into solid footing as an organization."
But the future of the organization's biggest marketing tool is up in the air, which could mean Mass Ave loses its only traditional bookstore next summer.
King said Indy Reads Books is "getting priced out," he said. "We would love to stay on Mass Ave. We're just trying to figure that out."
King said wherever the bookstore ends up, the group would like it to be more directly tied to the not-for-profit's mission, because many people know Indy Reads only for its store. That could mean moving to space that can accommodate both the store and the group's offices, which are now at the Central Library, or running some programs from the bookstore.
The group is also hoping to grow enrollment and increase the number of classrooms, to serve more people in need of literacy training.
"While there's been lots of change, there's still changes we're going through," King said.
White, the fundraising consultant, predicted that the community will continue to respond well to Indy Reads changes, even if the bookstore relocates.
"They have done their homework," White said. "I think they have a new [CEO] that's brought some new enthusiasm and vitality to the organization and probably they're going to try to capitalize on that, which is a good thing."•
Please enable JavaScript to view this content.