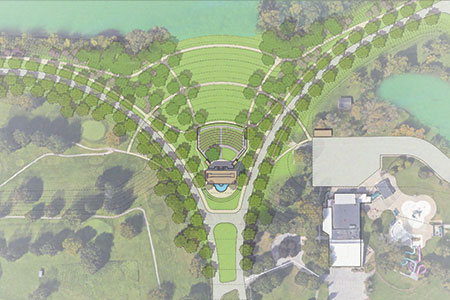 A towering limestone monument to a long-ago Indianapolis mayor will be transformed into what supporters describe as a game-changing performance venue at Riverside Park, thanks in part to a $9.2 million Lilly Endowment Inc. grant.
The money will be used to restore the Thomas Taggart Memorial on Burdsal Parkway and incorporate it into a new outdoor amphitheater that will offer terraced seating for 650, plus additional lawn seating. It will become the home stage for the Indianapolis Shakespeare Company, and a venue for concerts and community events.
Several public and private partners are involved in the effort, which they say will accomplish several simultaneous goals: bringing new life to an underutilized park, spurring further park improvements, restoring a historic landmark and boosting the profile of the Indianapolis Shakespeare Company.
The amphitheater is part of a 20-year plan for the park that could eventually cost as much as $120 million.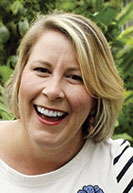 Cash
"Taggart is sort of the centerpiece of the space," said Jenny Cash, vice president of development and public relations at the Indianapolis Parks Foundation. "It's a start, and our expectation is that it will be a foundation for more."
The Indianapolis Parks Foundation received the Lilly grant last month, and it's partnering with the Indianapolis Shakespeare Company, Indy Parks and Recreation, and Indiana Landmarks on the amphitheater project.
"It's a real game-changer for all of us," said Diane Timmerman, a Butler University theater professor who is also the Indianapolis Shakespeare Company's producing artistic director. "We are incredibly excited."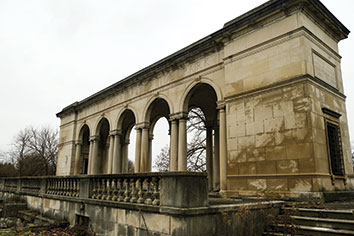 The Taggart Memorial will be restored and incorporated into a new amphitheater that will host Shakespeare plays and other events. (IBJ photo/Eric Learned)
For the past 10 years, the Shakespeare company has staged its free summertime performances on a temporary stage in White River State Park. The venue offered dramatic views of the adjacent White River, Timmerman said, but it also had its limitations.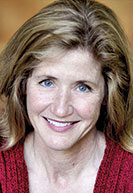 Timmerman
Using a mobile stage meant that all the drama had to be on one level—making things like the famous "Romeo and Juliet" balcony scene impossible to stage as written. Tents served as dressing rooms, portable toilets as restrooms.
There were also scheduling issues. The Shakespeare company couldn't stage performances when concerts were happening at the park's Farm Bureau Insurance Lawn because of sound bleed-over between the two venues.
Having a permanent home in Riverside Park, Timmerman said, "represents really taking that next step. It's going to be a world-class facility. It will put us on the map with other Shakespeare experiences in other cities in the United States."
The Shakespeare company plans to present its 2019 performances at a temporary stage in Riverside Park. Plans call for the amphitheater to be open by June 2020, in time for the theater company's summertime productions that year.
The amphitheater project will also accomplish Indiana Landmarks' long-held goal of restoring the Taggart Memorial.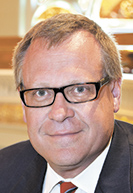 Davis
"This was really a huge gift to our longtime effort to find a reason to save this place," said Indiana Landmarks President Marsh Davis.
The Taggart Memorial, dedicated in 1931, pays tribute to Thomas Taggart (1856-1929), an Irish immigrant who served as Indianapolis' mayor from 1895-1901. Taggart was a proponent of public parks, and Riverside Park was established during his tenure.
Taggart also served as a U.S. senator and chairman of the Democratic National Committee. He owned the French Lick Springs Hotel.
The Taggart memorial is the city's largest memorial to an individual, Davis said, and Indiana Landmarks had been working to restore the classical structure for well over a decade. The monument was on Indiana Landmarks' "10 Most Endangered" list in both 2011 and 2012.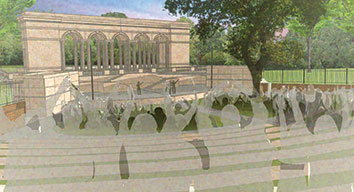 The amphitheater is projected to open in June 2020, in time for the Indianapolis Shakespeare Company to perform there that season. The company will do its 2019 shows on a temporary stage at Riverside Park. (Rendering courtesy of Indianapolis Parks Foundation)
Indiana Landmarks found money to reroof and stabilize the structure several years ago, Davis said, but it has struggled to do more. "Finding a sustainable use for it really was the big challenge. We had a lot of ideas, but nothing really solidified."
Repurposing the memorial as part of a performance venue is an ideal solution, Davis said. "Our goal is not just to preserve it as a static thing. … This does great good to the community."
Supporters also hope the project will be among many transformational improvements at the 862-acre park, which runs along both sides of the White River between 18th and 38th streets.
At the end of 2017, a planning group completed a master plan for Riverside Park that envisions nearly $120 million in improvements over the next 20 years.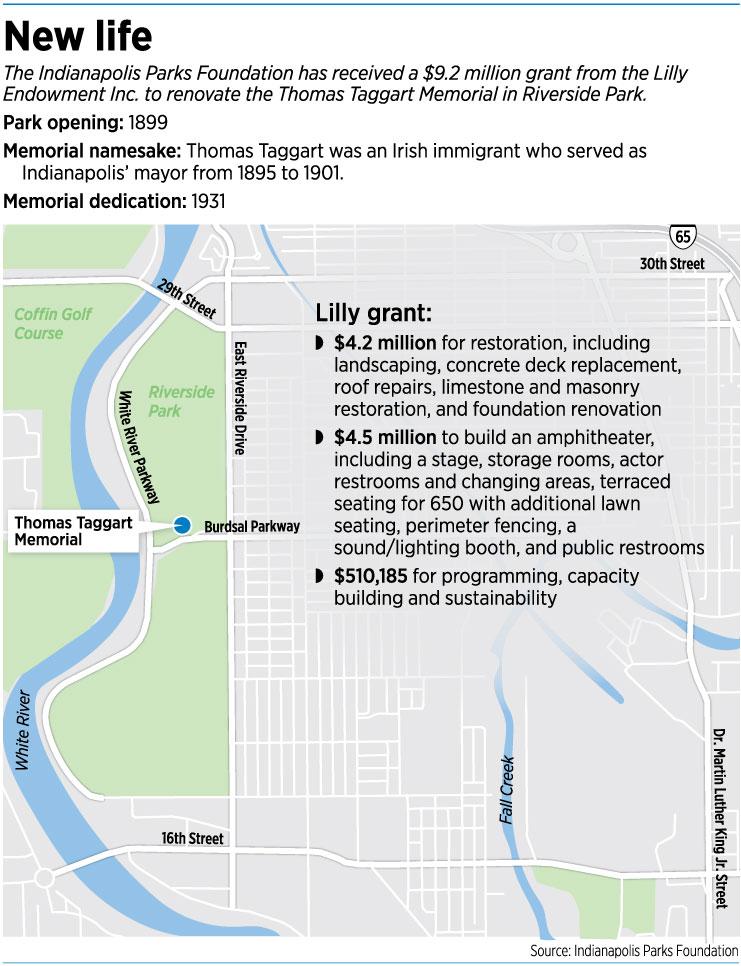 In addition to the amphitheater, other elements of the Riverside Park master plan include the construction of a pedestrian promenade along Riverside Drive, an adventure park, a pedestrian bridge over the White River, a new aquatics center and improvements to the Coffin Golf Course, among many other projects.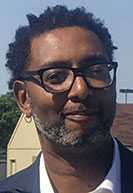 Rice
The amphitheater is a key piece of the plan because it adds a new dimension to Riverside Park, said park neighbor Ron Rice.
"We needed to have something more arts and cultural there rather than just athletic," said Rice, who lives in the Riverside Park area and is chairman of the master plan steering committee.
Based on its size, location and amenities, Riverside Park is classified as a regional park—a destination for visitors from around the city and beyond. The park isn't currently living up to that designation.
Right now, Rice said, most of the park's visitors are from the immediate neighborhood, including students from Riverside High School and Marian University.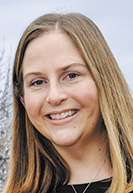 Broadfoot
With the construction of the amphitheater, Rice said, the park should be able to draw from a wider area. "This is a chance to revitalize and bring people back into the park."
Rice said he's also "very confident" that other near-west-side projects—including the 16 Tech campus and Ambrose Property Group's planned redevelopment of the former GM stamping plant south of Washington Street—will also help boost park attendance in years to come.
Beyond the amphitheater and Taggart Memorial restoration, funding has not been identified for other parts of the plan.
But Indy Parks and Recreation Director Linda Broadfoot said the Taggart Memorial project could be "the jump-start that helps the rest of the Riverside master plan fall into place."•
Please enable JavaScript to view this content.