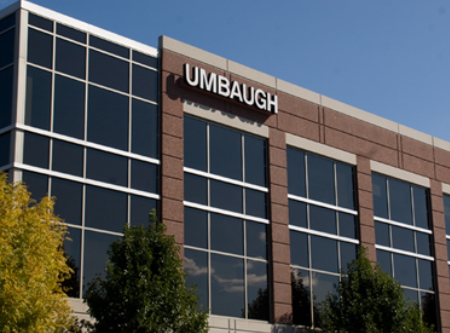 Indianapolis-based municipal advisory and accounting firm H.J. Umbaugh & Associates LLP has agreed to be acquired by Chicago-based accounting and consulting firm Baker Tilly Virchow Krause LLP, the companies announced Thursday morning.
Baker Tilly also is acquiring St. Paul, Minnesota-based public finance and human resources firm Springsted Inc. in the deal, which the parties describe as a "three-way combination" to build one of the nation's largest municipal finance advisory firms.
Umbaugh Executive Partner Todd Samuelson declined to provide financial details of the transaction, which is expected to close in March. "There are dollars flowing in different directions," Samuelson told IBJ. "At the end of the day, the surviving entity is Baker Tilly."

Todd Samuelson
The headquarters for the combined company will be in Chicago. Umbaugh and Springsted will retain their names for a transition period of about a year, after which they will begin doing business under the Baker Tilly name.
Umbaugh has 120 employees and four office locations. Its Indianapolis office is the largest, with 87 employees and 26 full-time certified public accountants. The company also has offices in Mishawaka, Indiana; Lansing, Michigan; and Columbus, Ohio.
All four Umbaugh offices will remain open, Samuelson said, and clients "will continue to be served by the people they know and trust at Umbaugh."
Umbaugh's gross revenues in 2018 were just over $26 million, and the company's revenues and staff have grown by an average of about 12 percent each year over the past five years.
The company ranked 13th on IBJ's most recent list of largest Indianapolis-area accounting firms, up from 16th the previous year. Rankings were based on the number of local CPAs on staff. 
"We've grown our staff every year," Samuelson said. "We anticipate to do that (in 2019), and we think it will be even more."
Umbaugh was founded in 1950 in Plymouth, Indiana. Its Indianapolis office opened in 1971, and the Plymouth office relocated to Mishawaka in 2012.
Umbaugh provides financial management, capital planning, bond issuance and post-issuance advising and consulting services for municipalities, utility providers, schools, libraries, counties and townships.
Springsted, which has about 75 employees, provides financial and management advisory services to public and not-for-profit organizations. Founded in St. Paul in the 1950s, Springsted was one of the first advisory firms to concentrate on municipal services.
Baker Tilly is an advisory, tax and assurance firm with more than 2,800 employees, including 220 in its public-sector practice. The public-sector practice has more than 1,000 clients.
"This strategic combination brings together what we believe to be a unique set of resources within a premiere municipal advisory practice," Baker Tilly partner and public sector practice leader Vicki Hellenbrand said in a written statement.
 
Please enable JavaScript to view this content.