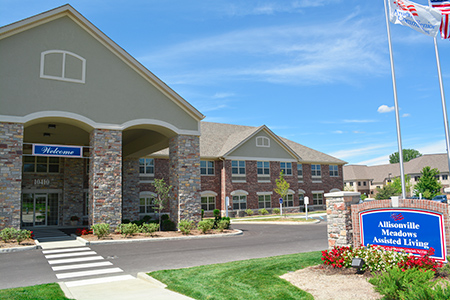 The ringleader in one of the largest corporate-fraud cases in Indiana in recent years is asking a judge to throw out his felony convictions on the grounds that his legal team at the Indianapolis law firm Barnes & Thornburg failed to disclose a "profound conflict of interest."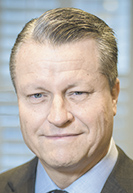 Burkhart
A federal judge last summer sentenced James Burkhart, the former CEO of nursing home giant American Senior Communities, to nearly 10 years in prison after he admitted to orchestrating what prosecutors called a $19 million overbilling and kickback scheme involving company vendors.
But late last year Burkhart lined up new counsel—the Florida litigation firm Leon Cosgrove—which on Dec. 20 filed a motion blasting Barnes & Thornburg for failing to disclose that one of the alleged victims of the fraud was a longtime legal and lobbying client. That client is Health & Hospital Corporation of Marion County, which owns more than 70 nursing homes run by American Senior Communities.
In the motion, Burkhart contends he got wind after his sentencing that Barnes & Thornburg lobbied for HHC—which operates Eskenazi Health, the state's largest safety-net hospital—and confirmed that information via online searches.
The motion states that Leon Cosgrove later found the relationship dates back at least to 2003 and has been extensive, ranging from lobbying to representing Health & Hospital against allegations of Medicare and Medicaid fraud.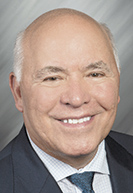 Mackey
Leon Cosgrove asserts that those ties help explain why Burkhart's lead attorney, Barnes & Thornburg partner Larry Mackey, and his colleagues consistently advised Burkhart to take a friendly approach and "wrap his arms around" HHC. Further, they encouraged Burkhart to plead guilty, in part because HHC would be a sympathetic victim at trial, according to the filing.
The motion also contains this zinger: "All the while, Barnes & Thornburg sat on potentially case-winning impeachment evidence that could destroy not only the hospital's credibility as a victim-witness, but to implicate it in state and federal crimes" related to a variety of financial transactions Burkhart deems dubious.
The filing added: "Barnes & Thornburg's conflict—its simultaneous representation of both accused and victim of accused—infected the entire representation of Mr. Burkhart," according to the motion.
The filing states that Barnes & Thornburg, the state's largest law firm, received more than $6 million in fees for representing Burkhart, 54, who's now an inmate at a minimum-security prison camp in Alabama.
Barnes & Thornburg's outside counsel, Donald Lundberg, a former executive secretary of the Indiana Supreme Court Disciplinary Commission, said in an email: "Convicted criminals often attack their lawyers after facing the reality of their punishment. Barnes & Thornburg is required to respect Mr. Burkhart's confidentiality rights even in the face of his unwarranted attack.
"Mr. Burkhart pleaded guilty and was sentenced after Barnes & Thornburg vigorously represented him, at all times acting exclusively in Mr. Burkhart's interest."
The U.S. Attorney's Office, which prosecuted Burkhart, has until Feb. 14 to file a response to the motion in court. First Assistant U.S. Attorney Jennifer Ross said the office would not comment before that filing.
Jeff Nickloy, an Indianapolis attorney whose practice includes legal ethics, reviewed the motion at IBJ's request. In an email, he said his immediate reaction "is that the representation of Mr. Burkhart by anyone at Barnes and Thornburg, in the criminal action identified …, seems problematic. But I cannot reach any further conclusions because I doubt I know all the relevant facts."
High drama
The American Senior Communities investigation splashed into the headlines in September 2015, when more than 100 law enforcement personnel fanned out across the Indianapolis area to execute search warrants at American Senior Communities' Gray Road headquarters, Burkhart's Carmel home and other locations.
Burkhart's motion says that, on the day of the raids, he contacted Faegre Baker Daniels partner Brian Fennerty about representing him. But in a meeting at Burkhart's home, Fennerty and J.P. Hanlon (at the time a Faegre partner and now a federal judge) said they had a conflict of interest—the firm represented Health & Hospital—and suggested Mackey.
One year later, prosecutors unveiled charges against Burkhart; former American Senior Communities Chief Operating Officer Dan Benson; David Mazanowski, founder of the Fishers-based landscaping company Mainscape Inc.; Burkhart's younger brother, Joshua; and one of Burkhart's business associates, Steven Ganote.
Indictments charged the men carried out the fraud from 2009 until the day of the 2015 raids. All five defendants had their own attorneys and pleaded guilty. Their prison sentences collectively totaled nearly 20 years.
In all, Burkhart took part in more than two dozen overbilling and kickback arrangements, according to prosecutors. The kickbacks covered all sorts of purchased goods and services, from landscaping and nurse call lights to American flags and hospice services.
Burkhart's new legal team asserted that Barnes & Thornburg's conflicts caused it not to pursue an obvious defense—that he had every reason to believe he was on solid legal ground in not disclosing financial interests in vendors.
That's because the Jackson family of Indianapolis—which owned American Senior Communities—also owned vendors that provided goods and services to HHC nursing homes and hadn't disclosed at least some of those ties, according to the motion. Among these vendors were Midwest Radiology and Design Aesthetics.
According to a sworn statement from Burkhart included with the motion, Frank Jackson had told him and another American Senior Communities executive that the family's interests in vendors were not a problem and did not need to be disclosed.
Burkhart's motion notes that the management agreements between American Senior Communities and HHC obligated Burkhart to continue with "past management practices," which had included the Jacksons' own vendors servicing the HHC nursing homes.
"Stated another way, Mr. Burkhart is in jail today for following practices that Health and Hospital contractually permitted or obligated Mr. Burkhart to adopt," the filing said.
In an interview with the FBI that's summarized in an exhibit to Burkhart's motion, Health & Hospital CEO Matt Gutwein acknowledged he had not known about the Jacksons' ownership in some vendors prior to the FBI raids.
However, according to the summary, Gutwein said "the difference between Burkhart's side businesses and the companies owned by the Jacksons is that Burkhart's businesses received inflated" payments.
According to the motion, Burkhart does not agree with that characterization. It says that, before his sentencing last July, Burkhart asked to meet with Gutwein and told him "that, overall, the vendors with which he was connected had provided goods and services below market."
After that meeting, David Hensel, an attorney for HHC, contacted Mackey and said it was important for Burkhart to admit that he hurt HHC. Mackey persuaded Burkhart to do so, "despite Mr. Burkhart not believing that to be true," according to the motion.
Sherri Davies, a spokeswoman for the Jacksons, said in an email that "there is nothing that the Jacksons have done that is improper in any way."
The statement said it is well-accepted for owners of nursing home operations to furnish services or products to their properties. The Jacksons have owned interests in only four vendors—among the thousands they have hired—and those "provided valuable services at fair prices, with full transparency to all involved," the statement said.
She said the situation with Burkhart was entirely different. He was merely an employee of American Senior Communities, not an owner. And rather than operate actual vendors, he and co-conspirators created secret shell companies whose purpose was to conceal fraud.
Nursing home expansion
The Health & Hospital Corporation of Marion County decided to jump into the nursing-home business in a big way in the early 2000s as part of a strategy to regain its financial footing as its flagship hospital hemorrhaged $10 million a month.
Other county-owned hospitals across Indiana have followed suit, capitalizing on the so-called "upper payment limit" program, which allows them to capture millions of dollars more in revenue from the state-federal Medicaid program than other nursing homes receive.
The first case cited by Leon Cosgrove in which Barnes & Thornburg served as lead counsel for HHC was filed in 2003 under a federal whistleblower law. It asserted that HHC and Gutwein had lied to the federal government to increase payments under the program.
In that case, Barnes & Thornburg's Harold Bickham served as lead attorney and called the allegations "utterly without merit." A judge dismissed the case three years later.
Each of the central members of Burkhart'sdefense team—Bickham, Mackey, David Frazee and Katie Matsoukas—knew about or participated in the firm's defense of HHC in the 2003 case, according toBurkhart's motion.
In addition, Barnes & Thornburg has lobbied for Health & Hospital on the local, state and national levels from 2003 to the present, collecting more than $1 million along the way, according to the motion.
And a year after Barnes & Thornburg began representing Burkhart, the law firm began representing HHC in a fraud suit brought by HHC's former compliance auditor. The plaintiff, who alleged double billing for certain treatments, charged she was fired in retaliation for trying to stop the fraud. HHC says it fired her for falsifying her resume. The parties settled in 2017.
Leon Cosgrove noted that Barnes & Thornburg also served as co-bond counsel on a 2010 HHC bond offering. It said it believes the attorney-client relationship between Barnes & Thornburg and HHC "is even more extensive" than it has documented and wants to learn more through discovery.
The Florida law firm argues those ties caused Barnes & Thornburg to not want to raise questions about various financial transactions involving HHC that Burkhart could have used to his advantage.
For example, Leon Cosgrove questions Gutwein's role in a 2015 deal that would have allowed HHC to offload nursing homes to Burkhart if the favorable Medicaid reimbursements disappeared.
The so-called "put agreements" required HHC to pay Burkhart an $850,000 fee, according to the filing. But Leon Cosgrove contends the real fee was $4.95 million, with $4.1 million to be paid to Burkhart over time through artificially inflated rents. Leon Cosgrove called the arrangement a "facially deceptive scheme."
HHC spokesman Curt Brantingham said HHC's use of put agreements has been proper and that they protect Marion County taxpayers from the risk of financial losses in the event of a radical change in federal reimbursement.
He also said federal and state officials have reviewed HHC's participation in the upper payment limit Medicaid program on multiple occasions and found it to be proper.•
Please enable JavaScript to view this content.