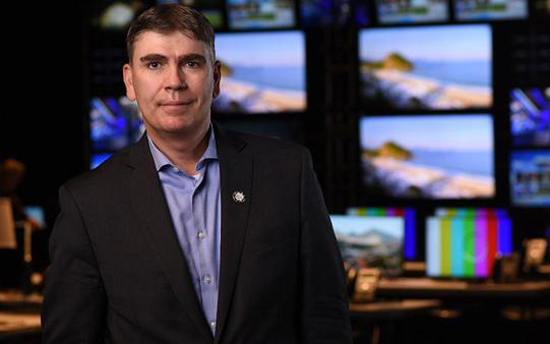 Indy Eleven announced Monday it has hired former Canadian broadcasting executive Greg Stremlaw as its new CEO, replacing Jeffrey Belskus, who in October said he was leaving the team.
Stremlaw will oversee the team's daily operations, according to a news release from Indy Eleven. He joins the team as it prepares another push to win state and local support for a soccer stadium.
In a written statement, team owner Ersal Ozdemir said Stremlaw's "experience and reputation as one of the top sports executives in North America will be an excellent addition to Indy Eleven as we usher in a new era for our club in the United Soccer League and beyond."
Stremlaw joins Indy Eleven from the Canada Broadcasting Corp.'s sports division, where he oversaw CBC's coverage of the Olympics and other high-profile sporting events. Prior to that, he was the chief executive of Curling Canada, the primary governing body for the sport in that country.
The new chief executive has been meeting with other representatives of Indy Eleven as the team prepares for its upcoming season, with preseason action slated to begin March 9 and the home opener at Lucas Oil Stadium on March 30.
The Indy Eleven "already has a solid foundation of success thanks to strong support from fans and the greater Indianapolis community," Stremlaw said in a written statement. "I am excited to bring my experience and ideas to bear as we continue building Indy Eleven into one of the best franchises in sports."   
In addition to daily operations, the Boston native will be charged with continuing to improve the fan experience and increase ticket sales. The team's goal is to lead the United Soccer League in attendance in 2019—an objective made easier by the move of FC Cincinnati to Major League Soccer, which drew more than 25,000 fans per home game compared to just over 10,000 by Indy Eleven.
The only other team ahead of Indy Eleven last year in attendance was Sacramento Republic FC, which drew about 11,300 per game in 2018.
The team will also be looking to improve on its 13-10-11 record from last year, its inaugural season in the USL. Indy Eleven lost to Louisville City FC in the playoff quarterfinals.
Eleven Park, the proposed $550 million development first reported by IBJ last week, appeared to have a big impact on Stremlaw's decision. According to the team, the new CEO cited Eleven Park—which would bring a 20,000-seat stadium to Indianapolis as part of a larger public-private partnership—as a key reason he accepted the job.
Ozdmir said pairing Stremlaw's hiring with the announcement of Eleven Park "sends a strong signal that Indianapolis is dedicated to the growth of professional soccer." He said it could also further the team's efforts to reach the MLS.
During his time with CBC, Stremlaw was intimately involved with Olympics coverage, Hockey Night in Canada, and struck long-term deals with FIFA, MLS and several other professional soccer leagues.
Stremlaw has degrees in business administration and sports management from multiple colleges, including the University of Maine, MIT, Harvard and University of Miami.
Nolan Partners, an international search firm, conducted a global search for Indy Eleven's new CEO. The move replaces Belskus, who joined the team in January 2016, after holding similar roles at Indianapolis Motor Speedway and Hulman and Co.
Belskus is expected to stay on to continue serving as director of the Indy Eleven Soccer Foundation.
Please enable JavaScript to view this content.