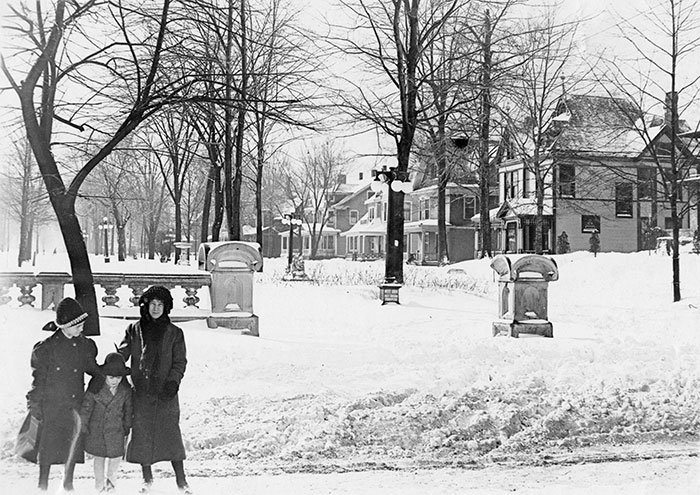 Woodruff Place was well established when Walter Carpenter shot this photo on March 27, 1912, of three young women, at least two of which (Elinor on the left and Louise on the right) were relatives. The photo is taken at the intersection of Michigan Street and Woodruff Place West Drive, looking south. Elinor and Louise lived down the street at 926 West Drive, the third home from the right side of the photo. Woodruff Place—about one mile east of downtown—is considered Indianapolis' first suburb. When it was developed in the late 1800s, it was a one-hour wagon trip from the center of Indy. James O. Woodruff, a civil engineer from New York, purchased 77 acres to develop into a Victorian enclave. He laid out the neighborhood in 1872-1873, but it didn't fully develop until the 1890s.
Sources: Indiana Historical Society, Historic Woodruff Place Foundation Inc.
Credit: The photo is courtesy of the Indiana Historical Society. More images are available at images.indianahistory.org.   
Please enable JavaScript to view this content.