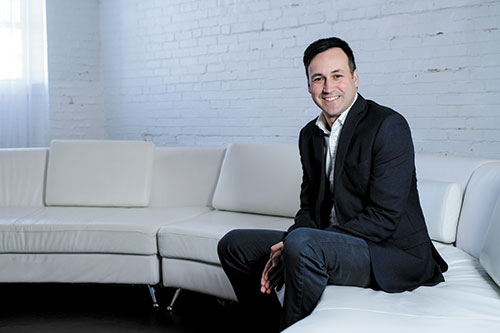 Leading planning efforts for Englewood Village, Maple Crossing and King Commons, Anderson and his company find inspiration in helping communities. "I love seeing early ideas and dreams turn into tangible plans and designs and finally to see those designs come out of the ground," he said. "Some of my favorite types of projects are reuse planning and design for aging industrial sites and campuses."
Getting here: Fresh out of college, Anderson worked for Chicago landscape architecture firm Hayden Bulin Larson, then moved to Indianapolis as a designer at CBA Inc. (now Landstory) before attending graduate school. After, he took a position as an urban designer with Adam Thies of Eden Collaborative until 2012, when he founded the urban design, landscape architecture and planning firm Anderson + Bohlander, with partner Jon Bohlander.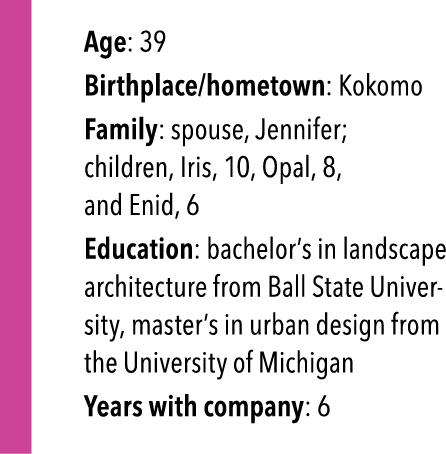 Inspirational moment: While with Eden Collaborative, Anderson helped create a plan for redevelopment of housing and infrastructure for the St. Clair Place neighborhood as part of the city's commitments as host of Super Bowl XLVI. "I continue to learn from the process and seeing how the neighborhood changes over time," he said.
Mentors: "Adam Thies, for teaching me so much about planning and general leadership. Joe Bowling, for finding a balance between seeing change happen and including and honoring local neighbors in the process. And Joanna Taft, as just a general inspiration for hard work and passion."
Givebacks: Anderson is immediate past president of the Harrison Center board and member of the Work Indy East Committee for the Indy East Promise Zone.
Downtime: Tinkering with stereo equipment and other vintage audio and "taking a sketchbook to different cities and sketching monuments and special places, especially older churches and cathedrals."•
Check out more 2019 Forty Under 40 honorees.
Please enable JavaScript to view this content.