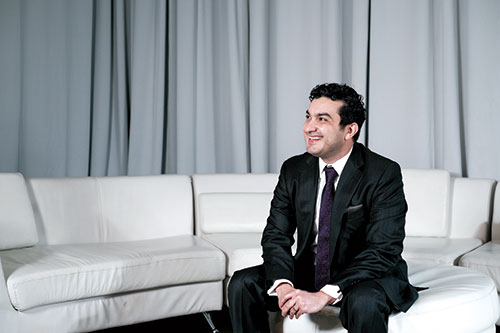 Nominated for professor of the year by The Economist and named professor of the week by the Financial Times, Awaysheh has been a guest host on CNBC's "Worldwide Exchange" and has attracted more than $1.1 million in grant funding for research. His work focuses on leveraging big data, machine learning and the internet of things to increase energy-efficiency, reduce carbon dioxide emissions, and improve the work-life balance of employees. "I love being able to leverage data that exists at companies to help them solve their business issues," Awaysheh said.
Getting here: After college, Awaysheh co-founded two startups, returned for his MBA and doctorate, taught as a professor of operations management at the IE School of Business in Madrid, Spain, then moved to IU to be closer to family. In addition to teaching and his research work, Awaysheh also is faculty director for the Global Supply Chain Enterprise, an experiential-learning project where MBA students consult for Fortune 500 companies.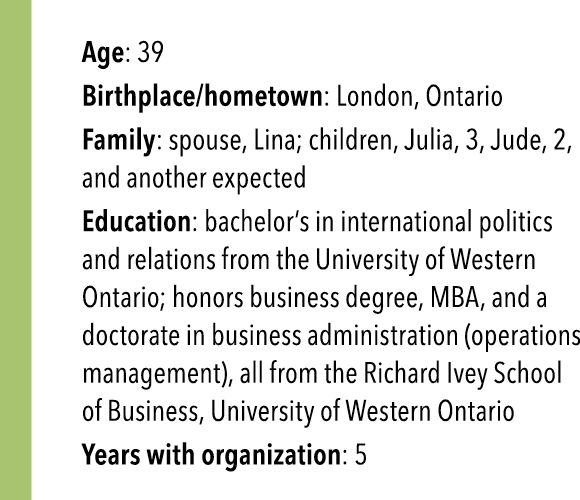 Transitional moment: "Watching operations management professors teach, and knowing I wanted to do what they did."
Major achievements: Receiving a grant from the Association for Supply Chain Management—and being the only junior scholar to receive one. He has also written extensively for such publications as the International Journal for Production Research, Decision Sciences Journal, and The Financial Times.
Mentors: his parents
Givebacks: Awaysheh has worked with Goodwill on efforts to improve its operations at two warehouses. He also has volunteered with the United Way on a number of campaigns.
Downtime: "Spending time with my kids."•
Check out more 2019 Forty Under 40 honorees.
Please enable JavaScript to view this content.