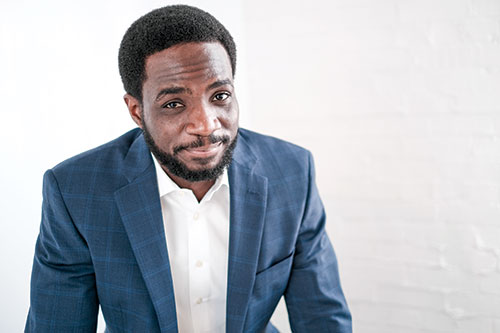 Leading his team through the acquisition, development and redevelopment process for Indianapolis properties, Bamgbose has been key in the creation of the much-anticipated Bottleworks District—a bottling-plant-turned-school-bus-warehouse now being transformed into a $300 million-plus food, retail, office, residential and entertainment complex. "I remember the feeling of getting my first real estate deal signed and then working with our construction team to get it built," he said. "The feeling of accomplishment in seeing an empty space being transformed into a thriving business was nothing short of euphoric."
Getting here: Bamgbose started as a financial analyst at Hendricks Commercial Properties, then moved into the role of asset manager for the eastern half of the United States. He was promoted to vice president of asset management and began to focus on the Indianapolis market, and last May achieved his current role, where he focuses solely on development and future mixed-use opportunities for the Indianapolis market.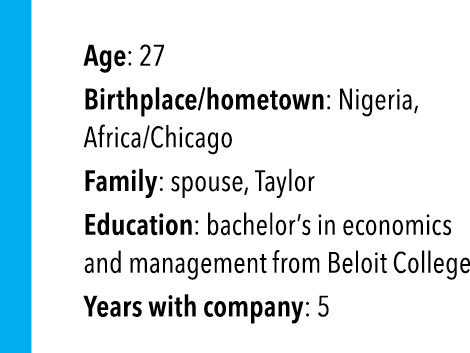 Transitional moment: When his academic adviser encouraged him to take an internship with, to him, a "random real estate company"—Hendricks Commercial Properties. "Prior to that, all I knew about real estate was buying and selling single-family homes."
Mentors: "Les Birbaum taught me a lot about the real estate world and how to think independently in analyzing an investment. I am also indebted to Rob Gerbitz, our company president, who is a visionary [and] has been an inspiration in helping me understand how to push boundaries across various aspects of the business."
Recent business challenge: "Going through a rigorous and challenging RFP process followed by a jam-packed, 12-month, due-diligence process before acquiring the Bottleworks District site."
Givebacks: Bamgbose serves as a board trustee for Beloit College and is a board member for The District Theater. He is also a director of the local organizing committee board for the 2021 NBA All-Star game.
Downtime: Listening to podcasts, playing basketball and golf, and watching movies. "I'm a big Marvel fan," he said.•
Check out more 2019 Forty Under 40 honorees.
Please enable JavaScript to view this content.