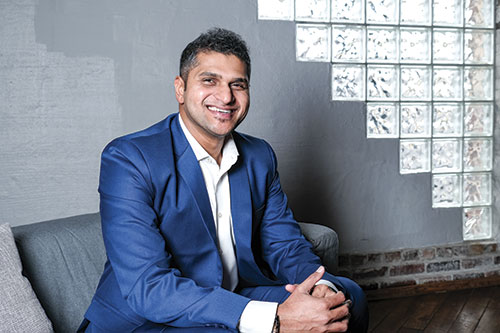 Bhatt is a principal consultant on the Indy Parks and the Carmel Clay Parks and Recreation master plans and, nationwide, has helped secure more than $1 billion for parks and recreation. He is also the only individual from Indiana to serve on the board of the National Recreation and Park Association, the largest member association for parks and recreation agencies worldwide. Biggest upside to his job? "The ability to enhance the quality of life of an entire generation of people," Bhatt said. 
Getting here: Bhatt's previous positions include working with Medivision Infomedia Pvt. Ltd. in Mumbai, India, and with the press and media relations department at the 2004 Athens Summer Olympic and Paralympic Games in Athens, Greece. He also worked as a sports marketing and technology team member with Disney Sports Attractions in Orlando, Florida, before joining Pros Consulting Inc. in Indianapolis.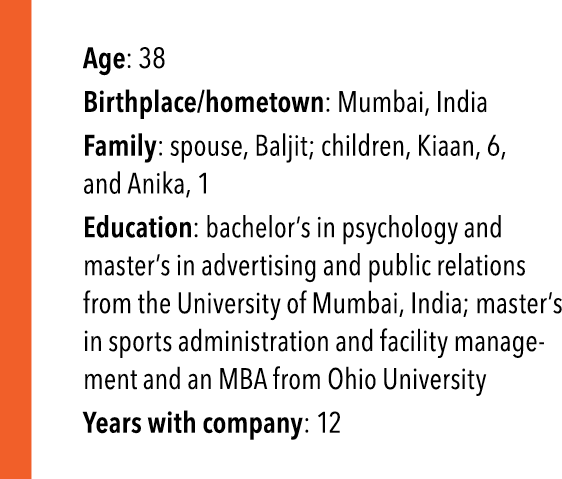 Transitional moment: Landing in the United States. "Going from the megacity of Mumbai with 20 million people to Athens, Ohio, with 30,000 people was scary and completely unknown territory," he said. "Coming from India and joining the world's top-ranked sports management program at Ohio University set the stage for so much of who I have become in my time in the U.S."
Mentor: "Dadu, my 86-year-old grandma, who fought for India's independence, who still travels to the U.S. from India alone and is unafraid to be on a TEDx stage on a 24-hour notice."
Givebacks: Bhatt serves on the boards of Health by Design and the National Recreation and Park Association. He's vice president of the Immigrant Welcome Center and curator and co-organizer of TEDxIndianapolis and TEDxCollegePark.
Downtime: reading biographies, cheering Indy's sports teams "and traveling to watch sporting events and eating street food"•
Check out more 2019 Forty Under 40 honorees.
Please enable JavaScript to view this content.