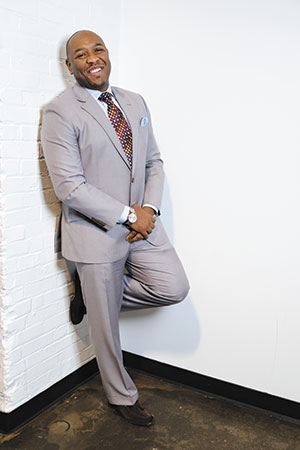 As if his full-time work with Anthem—and being founder and chair of African American Resource Group, one of the company's first affinity groups—isn't enough, Chase is also an entrepreneur who launched the clothing and accessory line Aristocratic Men. "In my position within Anthem, as well as my position as CEO of my own business, I enjoy having the ability to identify issues and provide direction and solutions. It's something that drives me daily," he said.
Getting here: An internship at Anthem led to a full-time position. "This was right after 9/11 and the economy was down, so I didn't want to pass up a position to try and find one closer to home in the Chicagoland area," Chase said. He started in the finance department, transitioned to internal audit, then to procurement, where he manages indirect spend contracts, internal/external audits and compliance. On the side, he's launched a line of shirts, hats and sweaters (and soon belts) via social media.
Transitional moment: When he became a father, tasked with "providing my son with the blueprint on how to be a great man, but also challenging him to be better," he said. "At 12 years old, he has established himself as a brand and understands the importance of accountability and hard work; he makes me proud daily."
Mentor: "Outside of my parents—who both provide distinct pieces to my foundation—there's Randall Lewis, executive director of the Krannert Professional Development Center, who provided me with the vision to know that someone from where I was from could be successful."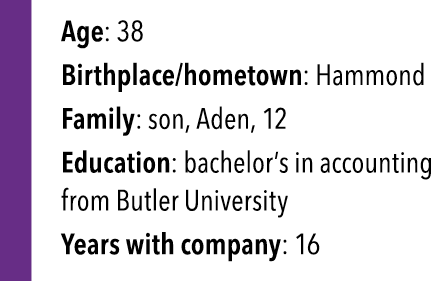 Givebacks: Chase serves as board chair for Prom Genie Inc. and is an adviser—and former chair—for the UNCF (United Negro College Fund) Bowling for Scholars Bowl-a-Thon, raising more than $336,000. 
Downtime: basketball, movies, watching sports and shopping•
Check out more 2019 Forty Under 40 honorees.
Please enable JavaScript to view this content.