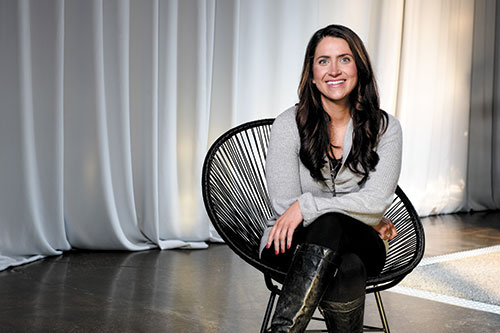 Former investment analyst Daniels is evangelical about her entrepreneurial efforts to help others downsize. "I'm not sure there's a greater satisfaction than being able to help someone achieve their goal of living tiny and/or becoming a minimalist." Her company connects tiny-house enthusiasts with property owners across the country. 
Getting here: Daniels spent more than six years in Manhattan ("much longer than I originally anticipated") as a financial analyst, rising to associate vice president at Barclays Investment Bank, before returning to Indiana. "Had I not moved home," she said, "I would've burned out professionally." She worked on investor relations at Kite Realty Group for 2-1/2 years before starting her own business. "At Kite, I learned about what real work-life balance is. … Indiana gave me the chance to slow down, build strong relationships, and rebalance my life."
What she loves about work: The people. "I've been privileged to work alongside some of the brightest hard-working professional men and women I've ever known."
Mentor/inspiration: "My dad [Purdue President Mitch Daniels] is my go-to when I need advice, calming down or a wake-up call."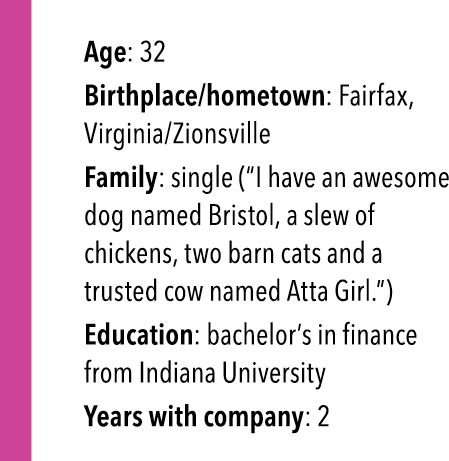 Pride point: Paying it forward and helping other small businesses. A November 2018 women's retreat that she hosted included facials, manicures, workout classes, catered food and wine samplings—plus a stay at a tiny house parked at a local vineyard. "The best part," she said, "was that every vendor we brought in was a woman-owned business." 
Givebacks: Daniels serves as treasurer for zWorks and the Mitch Daniels Leadership Foundation and is on the board of the Indiana Commission for Women.
Downtime: "I love growing my own food, raising and having animals, and doing pretty much anything outside."•
Check out more 2019 Forty Under 40 honorees.
Please enable JavaScript to view this content.