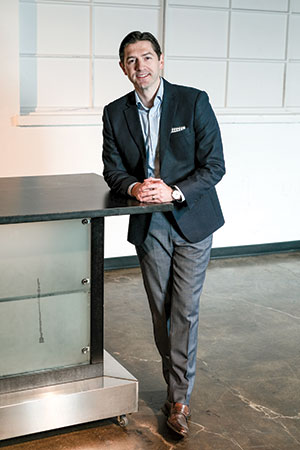 While running his marketing firm, Daniels co-founded the "Healthiest Employers of Indiana" awards program. Then when analyzing the data, he realized employers didn't have the information they need to make informed decisions about health care spending. So he co-created Springbuk, which aggregates medical and pharmacy data to help employers identify future costs and high-risk areas. The software is now used by more than 2,000 employers. "Costs are rising and we're not getting healthier," he said. "The industry is notorious for moving slow and being inefficient, so it's rewarding to tackle a big problem with innovation and speed."
Getting here: After business school, Daniels joined JP Morgan's merger integration group, then Irwin Union Bank, which led to projects with national marketing agencies. Sparked by those interactions, he created his own agency, Tactic. There, he worked with ExactTarget, Mercedes-Benz and more than 150 other brands. After Tactic was acquired in 2013, he co-founded Springbuk. 
Transitional moment: Raising venture capital, Daniels said, "is chock full of business lessons. It has added focus, accountability and discipline to the company, while allowing the team to dream big." Raising outside venture capital, he said, was also "a moment of civic pride. … A testament that Indy is a fertile place to build world-class enterprise software." 
Mentors: "I've been influenced by the high character and selflessness of Lee White of Bosma Enterprises. I've also learned from Tom Morales of Morales Group how to lead with value and purpose and create a culture of service," he said.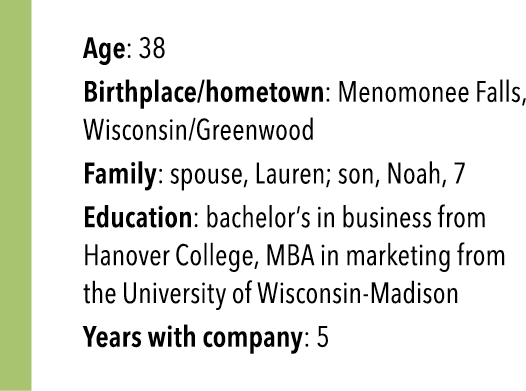 Givebacks: Daniels serves on the boards of Penrod Society and YPO (formerly Young Presidents' Organization), while volunteering with Gleaners and Two Rule.
Downtime: "Food is a passion and hobby," he said. "When we're not cooking together, my family is traveling to a place that is food-centric." Wine, too. Daniels is currently enrolled in the Court of Master Sommeliers certification program. "I've found no better way to strengthen relationships than through shared dining and culinary experiences."•
Check out more 2019 Forty Under 40 honorees.
Please enable JavaScript to view this content.