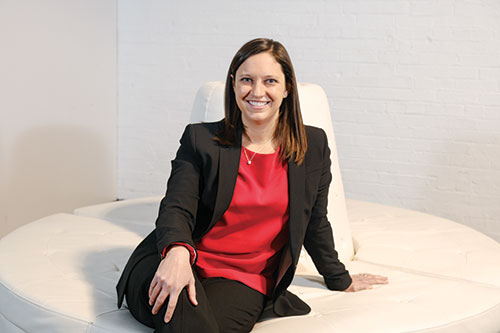 Working with companies including Walmart, Daimler Trucks North America and Ryder Logistics, Ems has been involved in transactions totaling more than 12 million square feet of real estate, with a value of nearly $205 million. A side effect: She earned inclusion in Duke Realty Masters Club, which recognizes the top 5 percent of sales professionals for her company across the country. 
Getting here: Desiring a job that would keep her close to campus, Ems —then a Wheaton College student—was connected to a Wheaton grad who was an industrial real estate broker with CBRE. Starting as an intern, Ems fell hard for the business. That connection led to a contact at Duke Realty. "I was in the right place at the right time and got a job with the Indianapolis industrial team in the summer of 2006, after I moved back to Indianapolis." Initially focusing on leasing older Duke buildings, Ems has, of late, been more focused on new properties.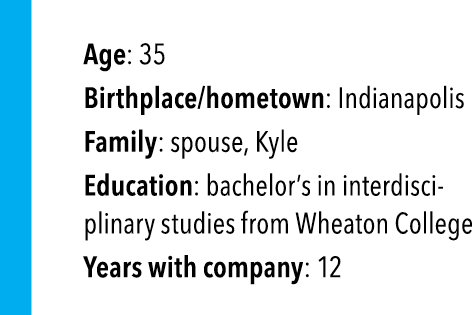 Transitional moment: "In December 2013, I worked on a 1.1-million-square-foot, build-to-suit for a major retailer," she said. "The client wanted a challenging delivery schedule and their contract was very difficult to work through. Negotiating such a complex transaction boosted my confidence."  
Mentors: "My mom demonstrated tremendous strength raising my older sister and me after my dad died from cancer when I was 9 years old," Ems said. "She remains a very supportive presence." Professionally, she added "the dynamic trio of Charlie Podell, Mark Hosfeld and the late Jay Archer."
Givebacks: An elder at Tabernacle Presbyterian Church, Ems chairs its facilities committee, serves with Tab Community Services Inc., is a board member of Early Learning Indiana, and coaches basketball at Tab Rec for third- and fourth-graders.
Downtime: reading, traveling, spending time at her lakehouse•
Check out more 2019 Forty Under 40 honorees.
Please enable JavaScript to view this content.